NICEVILLE, Fla. — The Friends of the Niceville Library invites the community to its annual book sale on Saturday, September 18, 8:30 a.m. to 2 p.m., at the Niceville Community Center.
Everything is priced at $1 or less. Fill a bag for $5 on Saturday from 1 p.m. to 2 p.m.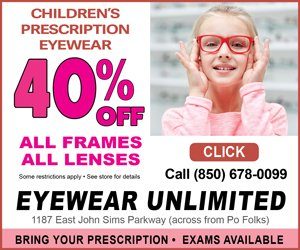 A presale event for Friends of the Library will be held on Friday, Sept. 17, from 4 p.m. to 6 p.m.
Non-members may join at the door.
All proceeds benefit the Niceville Public Library.