The Downbeat Jazz Orchestra will present a free jazzy Christmas Concert at the Christmas Lady's Animation in Motion Display, on Thursday, Dec. 18, 7 p.m. to 9 p.m.
The musicians of DJO are a diverse group, ranging from professional musicians and music educators to folks who just enjoy playing for the fun of it and to help keep jazz alive in Northwest Florida.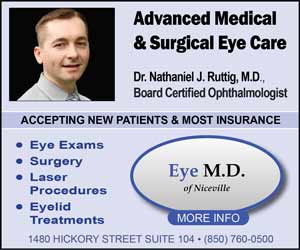 Animation in Motion is located in the former Kmart building in the Oak Creek Shopping Center in Niceville. The is no admission charge for Animation in Motion.