FORT WALTON BEACH, Fla. – An Air Force flyover honoring the Doolittle Raiders took place over the beaches of Fort Walton Beach and Destin on April 18, 2022, the 50th anniversary of the Doolittle air raid on Tokyo.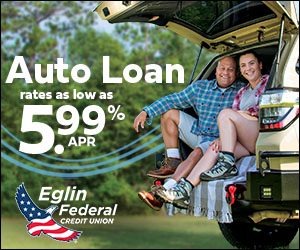 More than 14 different aircraft—and 30 total—participated in the flyover. Thousands of spectators were in attendance. The Boardwalk on Okaloosa Island was the central gathering place.
The Air Force Special Operations Command and the Fort Walton Beach Chamber of Commerce hosted the flyover and a special goblet ceremony in Niceville earlier in the day.
The Doolittle Raiders trained for their raid at Eglin Air Force Base and in the woods near us in Niceville.
We hope you enjoy this pictorial of the event.