FLORIDA –– The former CEO of a Florida financial services company admitted guilt last week to a $150 million investment fraud conspiracy, said the U.S. Department of Justice (DOJ).
Roberto Gustavo Cortes Ripalda, aged 56 and a resident of Key Biscayne, established Biscayne Capital, a financial services company, in 2005. According to prosecutors, Cortes and others allegedly conspired to deceive customers of Biscayne Capital between 2013 and 2018 by telling numerous falsehoods about how the company planned to manage client funds.
For instance, evidence revealed that Cortes and his accomplices misled consumers into believing that their contributions would fund the construction of real estate projects when, in reality, they utilized the funds to pay other Biscayne Capital customers, cover Biscayne Capital's costs, and pay themselves millions of dollars.
Cortes and his accomplices invested customers' money without their consent and then made an effort to hide their activities by giving investors false account statements, said the DOJ.
According to the indictment, by September 2018, the scheme collapsed, and Biscayne Capital went into liquidation, causing more than $155 million in losses to Biscayne Capital clients.
Cortes pleaded guilty to conspiracy to commit wire fraud. As part of his plea, Cortes agreed to a forfeiture judgment in the amount of $3.4 million.
Cortes is scheduled to be sentenced on Jan. 12, 2024, and faces a maximum penalty of 20 years in prison. A federal district court judge will determine any sentence after considering the U.S. Sentencing Guidelines and other statutory factors.
Acting Assistant Attorney General Nicole M. Argentieri of the Justice Department's Criminal Division, U.S. Attorney Breon Peace for the Eastern District of New York, Special Agent in Charge Kareem A. Carter of the IRS Criminal Investigation (IRS-CI) Washington, D.C. Field Office, and Special Agent in Charge Derek W. Gordon of Homeland Security Investigations (HSI) Washington made the announcement.
The IRS-CI Global Illicit Financial Team and HSI are investigating the case.
Trial Attorney Randall Warden of the Criminal Division's Fraud Section, Trial Attorney Chad Davis of the Criminal Division's Money Laundering and Asset Recovery Section, and Assistant U.S. Attorneys Drew Rolle and Benjamin Weintraub for the Eastern District of New York are prosecuting the case. Trial Attorneys John (Fritz) Scanlon and Brandon Burkart of the Criminal Division's Fraud Section assisted with the investigation of the case.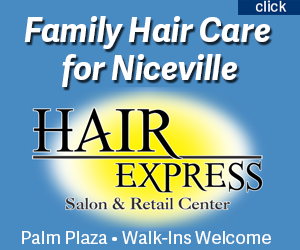 The Justice Department's Office of International Affairs provided significant assistance in the case.