FLORIDA — A Florida man has admitted to conspiring to defraud the United States, submitting a fake tax return, and helping to prepare a fraudulent tax return, said the U.S. Department of Justice (DOJ).
Rafael Ramos, of Orlando, allegedly recruited clients and prepared tax returns on their behalf that falsely claimed banks and other financial institutions had withheld significant amounts of taxes from the client's income, entitling them to IRS refunds, according to court documents and testimony in court.
Ramos and his accomplices submitted fraudulent papers to the IRS under the guise of being provided by the banks in order to support the false withholding information claimed on the returns and promote the plan, the DOJ said.
When the IRS began taking action to recover the fraudulently issued refunds, Ramos allegedly met with his clients and made an effort to obstruct the IRS's actions by giving them pointless correspondence to send to the IRS, giving them instructions on how to falsely claim that they prepared their own returns, and advising clients to remove money from their bank accounts in order to avoid IRS levies.
Ramos' scam reportedly cost the IRS nearly $1.15 million in lost taxes in total.
Ramos is scheduled to be sentenced on Nov. 30 and faces a maximum penalty of five years for conspiracy and three years for each false return count.
He also faces a period of supervised release, restitution, and monetary penalties. A federal district court judge will determine any sentence after considering the U.S. Sentencing Guidelines and other statutory factors.
Acting Deputy Assistant Attorney General Stuart M. Goldberg of the Justice Department's Tax Division and U.S. Attorney Roger B. Handberg for the Middle District of Florida made the announcement.
IRS-Criminal Investigation is investigating the case.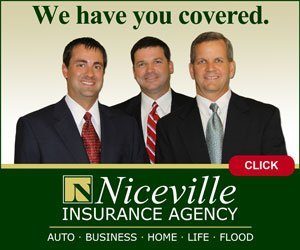 Trial Attorneys Jeffrey McLellan, Ezra Spiro, and Caroline Pearson of the Tax Division and Assistant U.S. Attorney Terry Livanos for the Middle District of Florida are prosecuting the case.
FDA's Office of Criminal Investigations, Miami Field Office, investigated the case, and the U.S. Attorney's Office of the Southern District of Florida has provided critical assistance.
The Justice Department's Consumer Protection Branch prosecuted the case.
Additional information about the Consumer Protection Branch and its enforcement efforts may be found at www.justice.gov/civil/consumer-protection-branch. For more information about the U.S. Attorney's Office for the Southern District of Florida, visit its website at www.justice.gov/usao-sdfl.