FLORIDA – A Florida man has been indicted in the murder of a 74-year-old Palm Beach Gardens Lyft driver, the Florida Department of Law Enforcement (FDLE) has announced.
Mathew Scott Flores, 36, of Wauchula, was charged last week by a grand jury in Okeechobee County with first-degree premeditated murder with a firearm, robbery with a firearm, and possession of a firearm by a convicted felon.
The indictment follows an investigation that reportedly connected the murder of Palm Beach Gardens resident Gary Levin to Flores in January when FDLE special agents were aiding with a homicide in Wauchula.
Special agents from the Fort Myers Regional Operations Center (FMROC) are said to have been able to link Flores to a car that was taken out of Orange County and discovered in Lake Worth during the investigation.
Flores is alleged to have requested a Lyft to transport him to Okeechobee when he was in Lake Worth. Following the Lyft request, Levin reportedly picked up Flores.
Two days later, the Palm Beach Gardens Police Department received a missing person report for Levin.
Following a search by FDLE agents, Flores was allegedly found driving Levin's Lyft vehicle in Rutherford County, North Carolina.
After a short car chase, Flores was apprehended by the Rutherford County Sheriff's Office and North Carolina Highway Patrol, according to the FDLE.
FDLE agents found Levin's body on February 4 in a wooded lot in Okeechobee County.
"The crime was senseless, calculating, and cold. Mr. Levin was a beloved member of the Palm Beach Gardens community," said Special Agent in Charge Eli Lawson.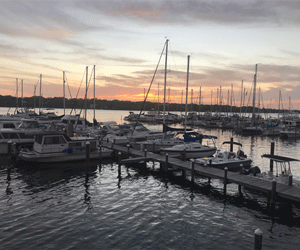 "He was a father and a friend. His loved ones have experienced an insurmountable amount of grief that no one should ever have to go through."
The 19th Judicial Circuit State Attorney's Office is prosecuting the case.