NICEVILLE, Fla. — Firefighters from throughout the area honored one of their own in Niceville and Valparaiso today. Numerous departments took part in a fire truck procession to honor Mike Wright, former chief of the East Niceville and City of Niceville fire districts.

Wright served our community for 42 years. He passed away earlier this month.
The procession honoring Wright started at Lewis School in Valparaiso, proceeded east on John Sims Parkway to Redwood Avenue in Niceville, and then on 27th Street to the East Niceville Fire Station, where family and friends gathered to celebrate Wright's life.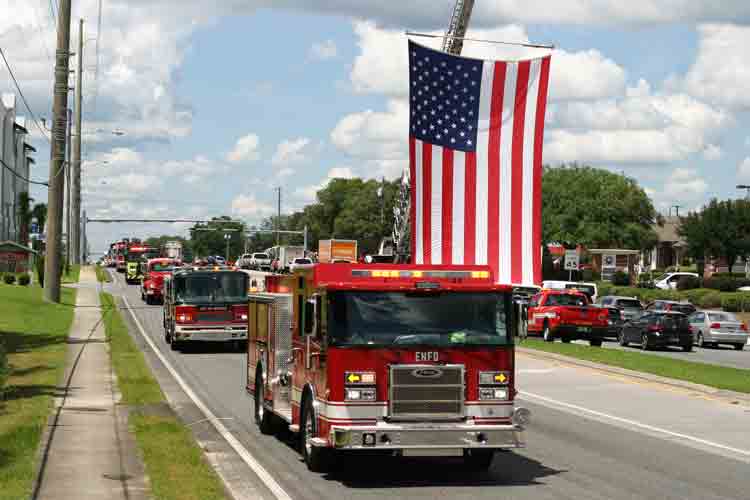 There were about three dozen fire trucks and other emergency vehicles, and an air ambulance in the procession.
A huge U.S. Flag was draped from the City of Niceville Fire District's tower truck in the middle of John Sims Parkway just west of Redwood Ave.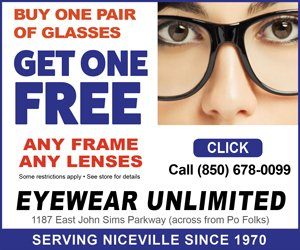 The procession started at 12 noon and completed its trek to the East Niceville Fire Station at 12:15. It moved at a pretty good clip but still took more than two minutes for the entire procession to pass by our photographer.
For more pictures, see our Facebook Page.