EGLIN AIR FORCE BASE, Fla. – Residents may experience aircraft noise from May 23 to May 26, and from May 31 to June 2, when the 58th Fighter Squadron conducts night flying operations in the area.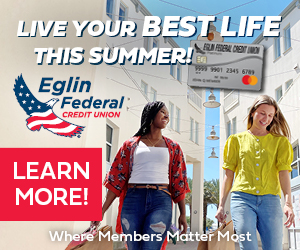 F-35 fighter aircraft will conduct missions between 8 p.m. and 10 p.m., according to a press release from Eglin.
Night flying is required for 58th Fighter Squadron training operations, Eglin said.