NICEVILLE, Fla. — Eyewear Unlimited in Niceville is the Small Business of the Year for 2022, the Niceville Valparaiso Chamber of Commerce has announced.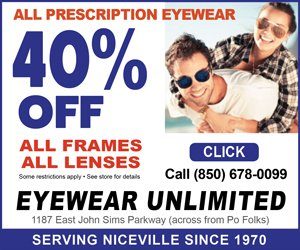 Family-owned and operated by Charles, Cathy, and Ashley Henriott, Eyewear Unlimited is a full service eye and vision care provider at 1187 John Sims Parkway. Its showroom features a large selection of eyeglasses, sunglasses, and accessories.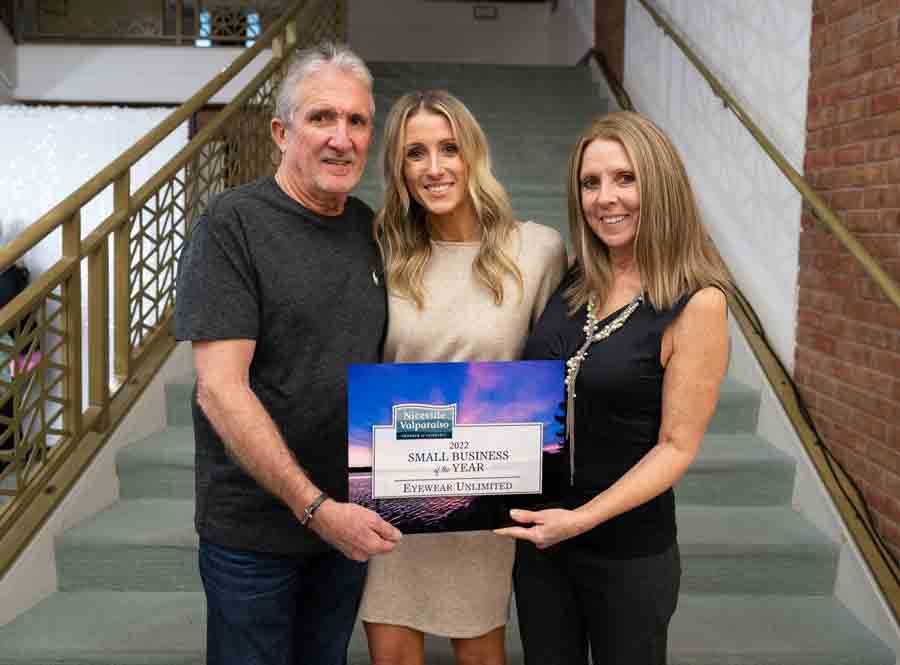 The Henriotts have served Niceville families with their eyecare needs since 1970. Personal attention and professional care are their foundation.
The announcement was made at the chamber's annual awards celebration held at the Mattie Kelly Arts Center on Feb. 9, 2023.
Eyewear Unlimited can be reached by phone at 850-678-0099.