NICEVILLE, Fla. — The Niceville Public Library, in collaboration with the Friends of the Niceville Library, is thrilled to present a captivating event that will take attendees on an extraordinary journey through the historic treasures and natural wonders of Florida's panhandle.

Renowned historian and seventh-generation Floridian, Dr. Brian Rucker, will lead participants on a unique exploration of this remarkable region during his free presentation, Treasures of the Panhandle, on Thursday, July 20, at 6 p.m., in the Niceville Community Center
With his vast knowledge and expertise, Rucker will guide participants from Escambia, along the Alabama border, to Franklin, nestled on the banks of the majestic Apalachicola River. Spanning 12 counties, the panhandle is steeped in history, offering a glimpse into significant events and remarkable landmarks that have shaped the region.
Drawing on his extensive research and authorship of over 50 books and articles related to the panhandle, Rucker's deep understanding of the area's history is unparalleled. As a history professor at Pensacola State College and the University of West Florida, he has dedicated his career to unraveling the fascinating stories that lie within Florida's panhandle.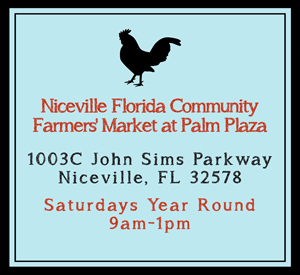 The journey Rucker will embark upon is truly remarkable. From battlefields that witnessed the Redstick War of 1813-1814 and the First Seminole War four years later to the splendor of 24 state parks, three state forests, one national forest, and a national seashore, participants will be immersed in the region's natural beauty and historical significance.
Moreover, the panhandle boasts hidden treasures such as caves, the world's largest air force base, and the first European settlement in North America. Rucker's in-depth knowledge will shed light on these extraordinary finds, allowing attendees to appreciate the diverse wonders that await within Florida's panhandle.
As a distinguished member of the Gulf South Historical Association and the President of this year's conference in Natchez, Mississippi, Rucker's expertise and passion for history make him the ideal guide for this captivating expedition.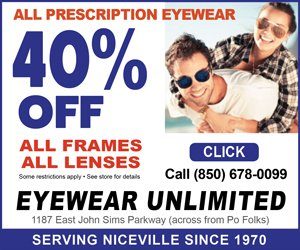 The event, organized by the Niceville Public Library and Friends of the Niceville Library, is free for all interested individuals. It presents a unique opportunity to delve into the rich heritage and awe-inspiring natural landscapes that define the Florida panhandle. Whether you are a history enthusiast, nature lover, or simply curious about this hidden gem, Dr. Rucker's captivating journey is not to be missed.