NICEVILLE, Fla. – The Emerald Coast Chamber Music Festival (ECMF) has announced its 2023 season.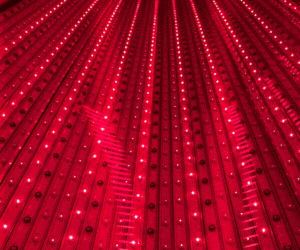 According to the ECCMF, its 2023 season begins on May 20 and ends on June 4.
The festival presents several concerts by notable classical musicians, who visit Niceville to perform under the banner of the festival and teach at the annual Chamber Music Institute for university and conservatory students, the ECCMF said.
The festival's 2023 Showcase Series kicks off with Canada-based ensemble The Ezra Duo presenting a concert featuring virtuoso classical technique intersecting with the colorful unpredictability of jazz.
The other series concerts feature the Velox Quartett, comprised of the core artist faculty of the chamber music institute, performing selections of chamber music both familiar and lesser known.
The 2023 season concludes with the Young Artists of the Chamber Music Institute presenting music they learned while attending the festival and studying under the CMI artist faculty. The Young Artists are selected by competitive audition and travel to the area from top-notch schools across the USA and Canada.
Most ECCMF events take place in the acoustically superb Tyler Recital Hall in the music wing of the Mattie Kelly Arts Center at Northwest Florida State College (NWFSC).
Tickets for the Showcase Series are $20 and are purchased in advance through Eventbrite.
Young Artist concerts are always free, though the season-concluding concert requires registration (also through Eventbrite). Passes to watch masterclasses are available by getting in touch with festival staff by emailing emeraldcoastchambermusic@gmail.com.
Additional information about ECCMF, including tickets, performer biographies, information on the Chamber Music Institute, and guest artists, is on the festival website, www.emeraldcoastchambermusicfestival.org.