EGLIN AIR FORCE BASE, Fla. – Here are Eglin's road closures for December 2022. Check back for updates.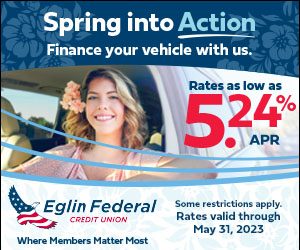 NOTE: Hatchee Road closure near Eglin Hospital –
Hatchee Road is closed for construction between Eglin Boulevard and Gaffney Road until Jan. 30, 2023.  Hatchee Road is the street leading toward Eglin Hospital from Eglin Boulevard and is just past the West Gate entrance.
Due to the closure, the West Gate's far-right entrance is also closed to traffic.  Eglin personnel should expect longer delays when entering the West Gate specifically during the morning commute.
Drivers entering the West Gate needing to get to the hospital and other Boatner Road locations can turn right at the May Road stoplight near the West Gate Chapel.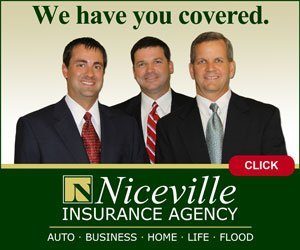 Dec. 1, 2, 3, 4, 5, 6, 7, 8, 9, 10 from 7 a.m. to 8 p.m. 
Range Road 200 from Range Road 214 to Range Road 201
Dec. 1 from 11 a.m. to 3 p.m.  
Range Road 201 from Range Road 487 to Range Road 208
Range Road 200 from Range Road 214 to Range Road 208
Range Road 214 from Range Road 213 to Range Road 200
Range Road 208 from Range Road 203 to Range Road 341
Dec. 2 from 7 a.m. to noon. 
Range Road 200 from Range Road 477 to Range Road 421
Dec. 2 from 8 to 11 a.m.  
Range Road 211 from State Road 87 to Range Road 715
Range Road 211 from State Road 87 to State Road 85
Range Road 234 in its entirety
Ranger Camp Road from Ranger Camp to Range Road 213
Range Road 236 from Range Road 600 to Range Road 230
Does not close State Road 87
Does not close State Road 85
Dec. 2 from noon to 3 p.m.  
Range Road 201 from Range Road 487 to Range Road 208
Range Road 200 from Range Road 214 to Range Road 208
Range Road 214 from Range Road 213 to Range Road 200
Range Road 208 from Range Road 203 to Range Road 341
Dec. 9 from 8 a.m. to 1 p.m. 
Range Road 200 from Range Road 477 to Range Road 421