EGLIN AIR FORCE BASE, Fla. – Through the Eglin and Hurlburt Community Partnership Program, the two installations have collaborated with representatives of Okaloosa, Walton, and Santa Rosa counties since 2015 to find solutions to both military and community problems.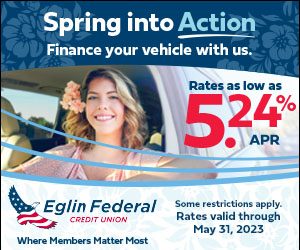 As a result, the collaboration produced multiple successes for the bases and counties.
The entities are kick-starting efforts to keep the program moving into the future, with a meeting April 27 at Northwest Florida State College in Niceville.
"It is very exciting to see the enthusiasm and renewed level of participation in the program," said Dana McIntyre, 96th Civil Engineer Group deputy director.
"With new and continued focus on the common issues like road capacity, housing and childcare shortages, STEM and workforce development, the opportunities to cooperate are inspiring,"
Some recent "win-win" projects include a Fort Walton Beach neighborhood drainage effort, concrete to reefs, and Okaloosa County adding Eglin beaches to its garbage collection contract.
In response to flood concerns from residents of the Overbrook Subdivision in Fort Walton Beach, Hurlburt Field and Okaloosa County personnel teamed up to develop a stormwater runoff control system on adjacent federal property.
The collaborative effort received financial support from Florida in the form of a $250,000 allocation towards the development and construction of the project.
In 2015, Okaloosa County began building a series of artificial underwater reefs from waste concrete material donated by Eglin.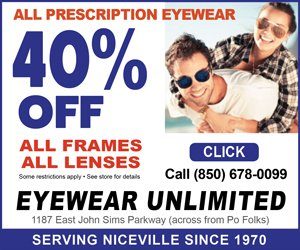 The county received the concrete for no cost and utilized grant funds to pay for material transportation and deployment. The cost avoidance for Eglin to dispose of the destroyed concrete targets from on-going weapons testing thus far is $104K.
The benefits to the community include sustainable reefs providing habitat for commercially and recreationally important fish species, increased tourism (dive and fishing opportunities), and reduced land fill.
The project paved the way for follow-on efforts, including additional concrete to reefs and decommissioned military vehicles deployed as artificial reefs.
Eglin and Okaloosa County reached an agreement for trash collection on Air Force-owned and operated beaches.
Eglin paid $36,000 annually for contracted trash collection on their beaches; the county was simultaneously collecting trash on adjacent beaches.
The county picked up Eglin's requirement for only $20,000 per year, resulting in $16,000 annual savings. As a result of the partnership, the county, for no additional cost, agreed to run their sand raking machine over the Eglin's beaches.
Eglin officials see plenty of room to continue the successes the partnership has developed.
"I am excited for the opportunity to work with our local partners in addressing needs that benefit both the Air Force and the local community," said Eric Rushing, 96th CEG chief of engineering section.

"Pooling resources and capabilities helps all parties to increase efficiency, reduce operating costs, and helps the overall quality of life for all,"
Supported by the 2013 National Defense Authorization Act, Section331, a Community Partnership Program is a framework through which military installation, civic, and business leaders collaborate to develop creative ways to leverage respective capabilities and resources to reduce operating costs and increase service capabilities.
The net result is a "win-win" scenario where parties in a partnership agreement realize a benefit.
By Mike Spaits