GULF BREEZE, Fla. – Eglin Federal Credit Union has opened its Gulf Breeze ATM/Video Teller Drive-thru at 3959 Gulf Breeze Parkway.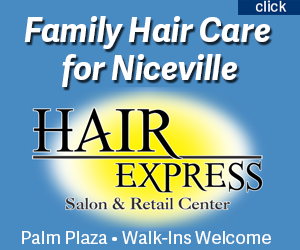 According to Eglin Federal Credit Union (EFCU), a full-service branch will open at this location later in 2024 or early 2025.
Members now have the ability to speak with a live teller over two-way video in Gulf Breeze during regular business hours. Video Tellers are available Monday through Thursday from 8:30 a.m. to 5 p.m. and Friday from 8:30 a.m. to 7 p.m.
The personalized tellers assist members with deposits, withdrawals, transfers, payments, and questions. Video Teller ITMs also operate as ATMs 24/7 using an EFCU ATM or Debit card.
Watch this video to learn how to cash a check at Video Teller ITM. Learn more at https://eglinfcu.org/videoteller.

"We are excited to be here and to be able to offer convenient services, affordable products and many financial wellness resources to an expanded membership base in Gulf Breeze," said Jerry Williams, EFCU President/CEO.
"We opened the Navarre Branch in 2007, the Pace Branch is nearing completion, and we are proud to add Gulf Breeze as a third location in Santa Rosa County for members."
Membership is open to those who live, work, worship, attend school, and volunteer in specific geographic locations within Santa Rosa and Escambia Counties.
Go to https://www.eglinfcu.org/eligibility/, then select Geographic Location and enter your address. Must be 18 or older to join online. To learn more about the many benefits of membership, go to https://eglinfcu.org/benefits.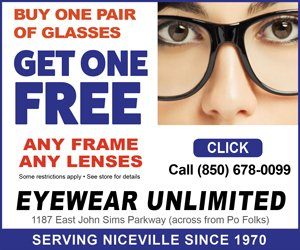 Visit https://www.eglinfcu.org for news and financial education updates. If you are interested in working at EFCU, visit https://www.eglinfcu.org/careers.