FORT WALTON BEACH, Fla. — Eglin Federal Credit Union (EFCU) has been named the Large Business of the Year by the Niceville Valparaiso Chamber of Commerce.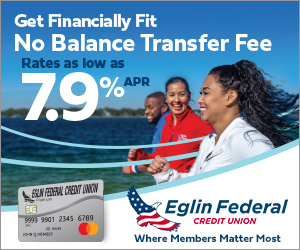 "This company has been everywhere you look over the past year or more. It seems like they are always there to support military causes, non-profit organizations, including all the chambers of commerce," said Dr. Michael Mosley of Rocky Bayou Christian School, chamber chair of the board
Mosley said EFCU has sponsored the chamber's golf classic, lunches, breakfasts, Niceville Young Professionals golf tournament, Sequins and Suits, the education committee, and other activities and events. In addition, he said EFCU sits on numerous boards throughout the area in order to support and stay in tune with the needs of local organizations.
EFCU recently helped launch an Okaloosa County Schools suicide prevention program with the Hope Squad and regularly partners with Okaloosa Saves.

"They have been in our area since 1954, and they are always seeking opportunities to serve the needs of our communities. This business is committed to making a positive difference in the lives of members and in our communities."
The announcement was made at the chamber's annual awards celebration held at the Mattie Kelly Arts Center on Feb. 9, 2023.
"We are so proud and honored to be named the 2022 Large Business of the Year by the Niceville Valparaiso Chamber of Commerce," said EFCU CEO and President Jerry Williams.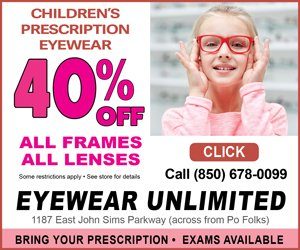 "We have a great team, and this award belongs to all of the employees of Eglin Federal Credit Union. I'd also like to congratulate Natalie Davis, who was awarded the Young Professional of the Year Award. She is the daughter of our employee, Diana, and the EFCU family is very proud of her. We are so blessed to work with so many dedicated individuals who are focused on making Niceville/Valparaiso a great place to live and work."
Other recent awards EFCU has won include Florida's Credit Union of the Year in 2022 by the League of Southeastern Credit Union and Affiliates, the Corporate Business of the Year for 2021 by the Fort Walton Beach Chamber of Commerce, and the Large Business of the Year for 2020 by the Crestview Area Chamber of Commerce.
Follow EFCU on Facebook, Instagram, YouTube and LinkedIn or visit  www.eglinfcu.org for news and financial education updates.
If you are interested in working at EFCU, visit Careers at EFCU.