FREEPORT, Fla. — Eglin Federal Credit Union is pleased to announce a new branch will be added in Freeport, making it the first location in Walton County.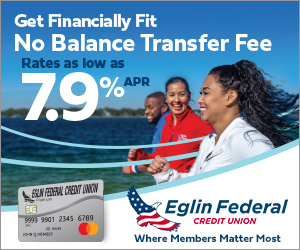 As part of the Credit Union's growth and expansion efforts, property was recently purchased at the intersection of Riverwalk Boulevard and US Highway 331, south of the Publix shopping center.
Construction is expected to begin in a few months and be completed in 2023. La Macchia Group is the design/build firm for the new Freeport branch.
"We are looking forward to engaging with members at this new branch location in Freeport. This location was selected to add convenience for current members as well as to grow membership in Walton County," said Jerry Williams, Eglin Federal Credit Union President/CEO.
"The members of this Credit Union are our neighbors, our communities, and we are proud to help them achieve their financial goals."

The new branch in Freeport will be approximately 4,000 square feet with two ITMs (Interactive Teller Machines) in the drive-up and additional ITMs in the foyer and lobby.
The branch will have safe deposit boxes, Coinstar, night drop and a member engagement area with interactive touch screen monitors.
Last year Eglin Federal Credit Union added specific geographic locations in northern and central Walton County to its field of membership.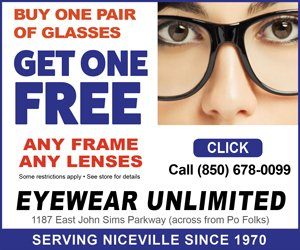 Eligibility extends to persons who live, work (or regularly conducts business in), worship, or attend school in, and businesses and other legal entities located within the approved seven census tracts in Walton County.
Learn how you are Eligible to Become an EFCU Member (eglinfcu.org).