DEFUNIAK SPRINGS, Fla. — Main Street DeFuniak Springs is hosting its "Easter Bunny Photo (H)op" on Saturday, April 16, in Downtown DeFuniak Springs and participating merchants are holding an Easter egg hunt.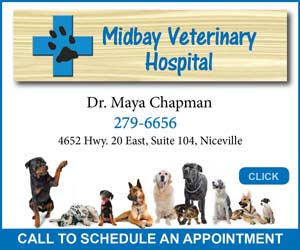 The free photo event with the Easter Bunny, sponsored by The Pink House Aesthetics & Wellness Boutique, is from 9 a.m. to 12 p.m. at The Opinion Place, 801 Baldwin Ave.
Attendees are invited to take part in the Easter Egg Hunt at participating brick-and-mortar Main Street merchants.
The events are free to attend and open to all ages.

Along with the Easter events, patrons are encouraged to shop small at Main Street's merchants, and the farmers, makers, and bakers set up at the farmers market every Saturday, 8 a.m. to 12 p.m., through November 19.
For more information on Main Street DeFuniak Springs events, merchants, and development news, visit www.MainStreetDFS.org.