MIRAMAR BEACH, Fla. — The 2022 Doggie EGGstravaganza, a hoppin' social where dogs hunt for eggs filled with yummy treats, will be from 5:30 p.m. to 7:30 p.m. April 14 at Grand Boulevard at Sandestin.

Nearly 700 eggs will be hidden at Grand Park to sniff out. Bunny ears, chick outfits and dainty Easter dresses are encouraged.
A $15 donation per dog provides each participant with a basket for the canine egg hunt and access to professional photos sponsored by Mills Photo Design.
For humans, there will be libations, a silent auction, and a chance drawing. JC's Gourmet will be serving smoked Somethin' Snappy dip, Poppin' Pimento cheese and candied Jommin' Jalapeños garnish.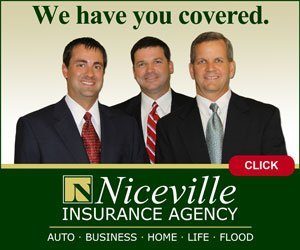 Proceeds benefit Dog-Harmony, a nonprofit 501(c)3 dedicated to reducing the shelter dog population through humane education.
The event is presented as part of the Coastal Culture Series made possible by the Grand Boulevard Arts & Entertainment Program.