CRESTVIEW, Fla. – A Crestview woman has been arrested and charged with vehicular homicide and DUI manslaughter in connection with a traffic crash that left a Fort Walton Beach man dead, the Crestview Police Department (CPD) has announced.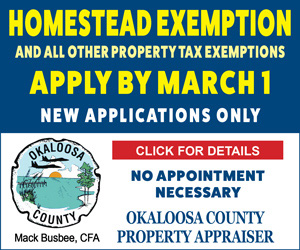 The CPD said it has arrested Ellie Mae Ainsworth, 55, of Crestview, in reference to the investigation of a June 17, 2022, traffic crash that resulted in the death of William Norris Cosgrove III, 38, of Fort Walton Beach.
According to the CPD, the crash occurred on North Ferdon Boulevard at First Avenue, where Cosgrove was operating a motorcycle traveling south on North Ferdon Boulevard. Allegedly, Ainsworth suddenly pulled out of First Avenue in front of the vehicles traveling in the southbound traffic lanes and struck Cosgrove, which resulted in his death, the CPD said.
Following the fatal accident, a search warrant was obtained, and a sample of Ainsworth's blood was collected and sent to the Florida Department of Law Enforcement for toxicology testing. After several months' time, investigators said the testing determined that there were illegal substances in Ainsworth's blood at the time of the accident. As a result, a warrant was issued for her arrest.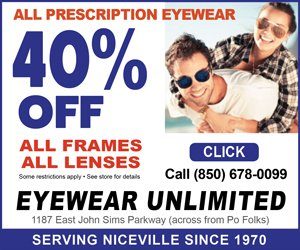 On January 18, 2023, the arrest warrant was served on Ainsworth after she turned herself into law enforcement. She was taken into custody without incident.
Ainsworth has been charged with vehicular homicide and DUI manslaughter.
Ainsworth was transported and delivered into the custody of the Okaloosa County Jail without incident.