OKALOOSA COUNTY, Fla. — In the week ending Sunday, Okaloosa County reported 123 new coronavirus cases and no deaths. The county reported 108 cases and zero deaths the previous week.
In all, Okaloosa has reported 21,318 cases and 367 deaths.
New coronavirus cases increased 42 percent in the state last week.
The Department of Health in Okaloosa County is offering walk-in COVID-19 vaccinations Monday-Friday in Fort Walton Beach and Crestview (Tuesday only).
These are not drive-thru vaccinations.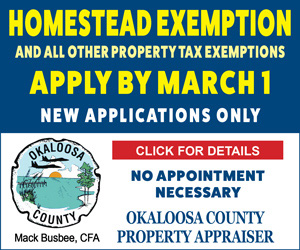 Appointments are recommended, but not required. To schedule an appointment, please call 850-344-0566.
DOH-Okaloosa is offering Pfizer (12 years of age and older) or Johnson & Johnson vaccine (18 years of age and older).