OKALOOSA COUNTY, Fla. — Parents who would like their student to attend a school they are not zoned to attend must submit a controlled open enrollment application by February 15, 2023, the Okaloosa County School District has announced.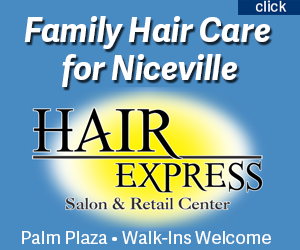 According to the OCSD, controlled open enrollment, or COE, allows students to attend a school outside their attendance zone if the school has available seats.
If your student has already been approved for their current school through controlled open enrollment, you do not need to apply again; their seat is reserved for the next school year, the OCSD said in its statement.
Parents interested in COE for their student are encouraged to visit the school district's controlled open enrollment website to see which schools have available seats, get answers to frequently asked questions, and more, the OCSD said.

The student's parent/guardian must apply for COE, and the application is completed in the Focus Parent Portal.
Transportation is not provided for students approved for COE. Parents are responsible for arranging transportation to and from school, the OCSD said.
Here are some helpful links for detailed information provided by the OCSD:
If you have any questions or technical difficulties, you can email coe@okaloosaschools.com, or contact your school for information.
Notice of seat assignments will be emailed after the application window closes on February 15.