NICEVILLE, Fla. — Certainty Home Loans has announced that with the overwhelming support from both the Niceville and disc golf communities, $3,200 was raised for CALM Organization at the inaugural Throw it Forward Disc Golf Tournament.
The tournament was held on Tuesday, April 27, at the Boggy Bayou Disc Golf Course.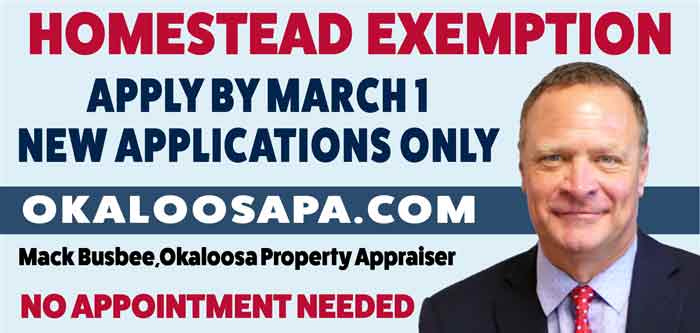 Winners included 1st Place: Robert Gavin, Second Place: John Wolgest, Third Place: Seth Black, Longest Drive: Gavin Philips, Closest to the Pin: Seth Black, and Putting Contest: Gavin Philips.
"Our goal was simple, give back to the community and grow the disc golf sport," said Bart Swan, Senior Loan Officer and Manager of the Certainty Niceville Office.
"Our company's core values focus on the importance of individuals. We don't just sell mortgages; we help people realize their dream of homeownership. CALM provides that same focus on their clients when they face a housing crisis with small children."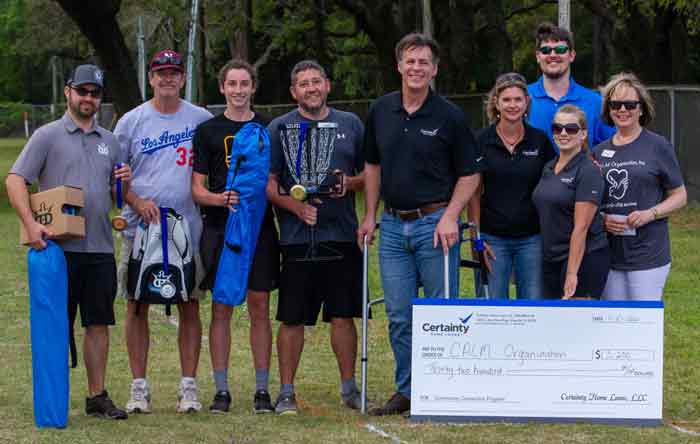 "The work CALM does in this community is so important," added Rhonda Faulk, Senior Loan Officer Certainty Home Loans Niceville.
"We were able to do a small part in assisting them with funds, but really we want to spread the word that there is a real need right here in Niceville, and we can rally together as a community to take action and support organizations like CALM," she said.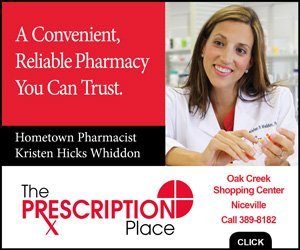 Several local businesses supported the sold-out event, including Café Rico, 3rd Planet Brewing, Jim Clark Photography, and Highlight Weddings & Events.
Mark your calendar for the last Tuesday in April 2022 for the 2nd Annual Throw it Forward Charity Disc Golf Tournament. Each year a local charity will be selected to receive 100 percent of event proceeds.
CALM Organization, Inc. provides emergency crisis aid to single moms and small children in Niceville. To learn more about CALM or donate, please visit their website at nicevillecalm.com.