NICEVILLE, Fla. — Many residents of Northwest Florida have discovered what they believe to be a remarkable source of rejuvenation and wellness in the heart of Niceville: Body Dynamic Solutions, or BDS, which features the potentially transformative power of photobiomodulation therapy (PBMt), also known as red light therapy. 
According to BDS owner and clinic director Sharon Travis of Niceville, BDS provides expert guidance and exceptional care for people seeking pain relief, skin rejuvenation, fat loss, or enhanced cellular function—among other things—without drugs or surgery.     
"The potential of red light therapy to address a wide range of health concerns is remarkable," said Sharon.   
"I am thrilled to bring this innovative therapy to Northwest Florida."   
PBMt utilizes specific wavelengths of light in the 500-1100nm red and infrared light spectrum that penetrate deep into the body's cells, tissues, blood, nerves, and brain to stimulate the body's natural healing processes and promote tissue regeneration, said Sharon.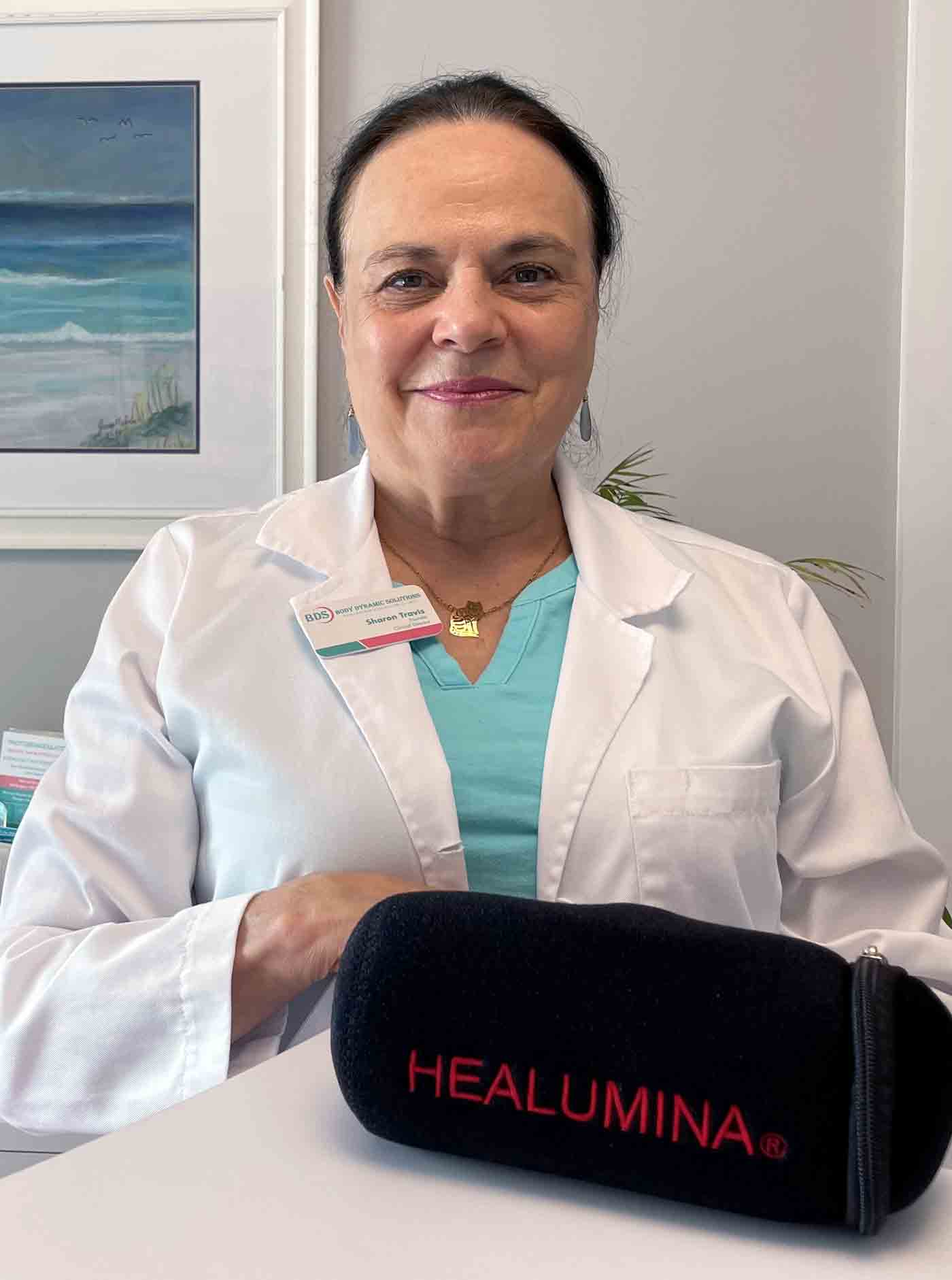 "PBMt provides a multitude of health benefits to an individual," she said. 
"PBMt has shown that—by utilizing different light frequencies—it can reduce inflammation, the main cause of chronic neck and back pain, arthritis, fibromyalgia, neuropathy, and muscle pain."
As the clinic's director, Sharon possesses in-depth knowledge of the treatment's mechanisms and is well-equipped to customize therapy sessions based on individual needs and desired outcomes.   
"With our cutting-edge no pain, no drugs, no surgery therapy, BDS is having great success providing people with a safe, effective, and drug-free solution to enhance their well-being," she said.    
By offering personalized treatments, BDS strives to optimize the benefits of red and infrared light therapy for each client, fostering an environment where individuals can confidently embark on their wellness journey, said Sharon.   
Local resident Ed Barry, a retired chiropractor, said he successfully utilized red light therapy at BDS to lose weight. He said he has lost 10 inches of fat over 16 red-light sessions.   
Also, since beginning treatment, Dr. Barry said he is sleeping better and thinking more clearly.     
"It improved my life on many, many different levels," said Dr. Barry.   
 "I sleep much better, I can think much better, I'm happier than I was," he said. "I am impressed with this whole process."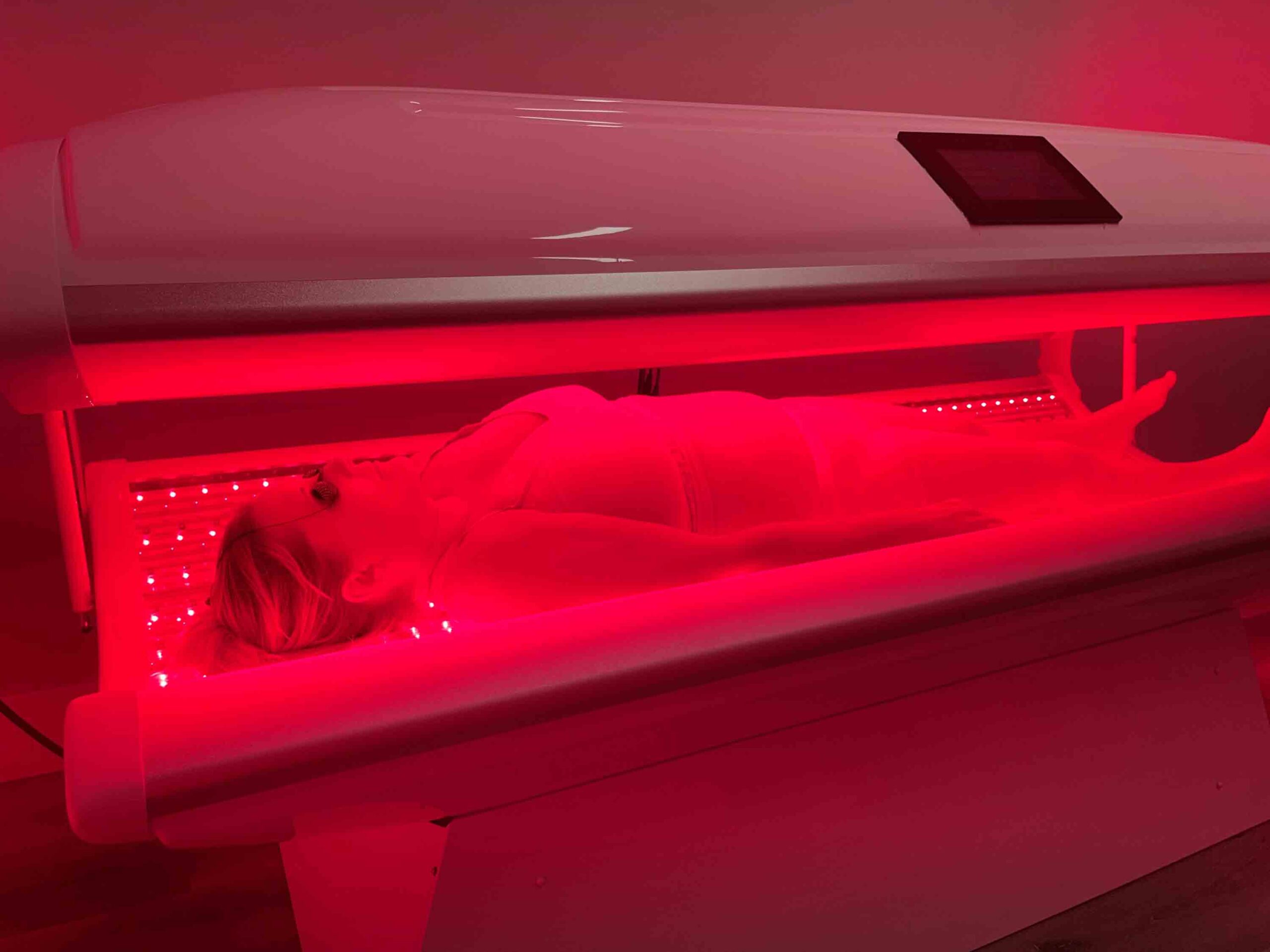 Offering an unparalleled red and infrared light therapy experience, BDS stands out with its state-of-the-art, tailor-made whole-body bed and meticulously designed HEALUMINA®️ therapy pad, wrist, and brain devices. As a result, BDS has swiftly become the preferred destination for those in Northwest Florida who are eager to witness the often-extraordinary effects of red and infrared light therapy.   
To ensure the highest standard of care, BDS has recently expanded its staff with trained, knowledgeable technicians.    
"By expanding our team, we are providing comprehensive care and can better help our clients achieve their wellness goals," said Sharon.   
BDS originally opened in Miramar Beach three years ago before relocating to Niceville in 2022. The move has helped BDS enhance the quality of service to its clients in Northwest Florida by offering a larger variety of red/infrared light therapies in a more conveniently situated facility. 
BDS is at 108 Bailey Drive, Suite 3, Niceville, FL 32578.  The clinic is open Monday-Friday, 10 a.m. to 5 p.m., or by appointment. Saturday by appointment
For more information about Body Dynamic Solutions and its range of services, please visit their website at www.bodydynamicsolutions.com or contact them at (850) 339-4300.  
This article is for informational purposes only and does not constitute medical advice. Please consult a healthcare professional for personalized treatment recommendations.