FLORIDA –– August is usually a harsh month in the North Florida landscape. Heat and humidity take their toll on both the landscape and the gardener. But there are things to do now that can make a difference in your landscape in the near future.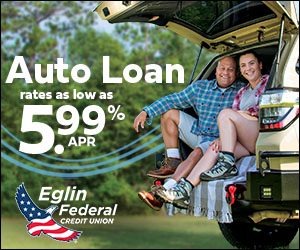 Now is a good time to clean up roses for fall flower production. Prune to remove diseased and dead shoots and prune back weak, leggy branches.
An application of fertilizer is suggested for rose plants that have not been fertilized recently. Some care now can result in neglected rose plants blooming during late summer and fall. However, some old-fashioned and species roses only bloom once each year, regardless of care.
You can force crape myrtles to flower again. Remove (deadhead) spent flowers or seedpods, pruning just the terminal seed cluster. This forces new growth and repeat flowering.
It will take four to six weeks to enjoy a second flush of blooms on your crape myrtle. This technique also works on chaste trees (Vitex). This practice may not be possible or practical on larger mature trees.
FORT WALTON BEACH PLANT CLINIC
An August plant clinic will be held on Friday, August 18, from 9 a.m. to 12 p.m., at the temporary UF/IFAS Extension Annex located at the Okaloosa Technical College (OTC) in Fort Walton Beach.
The plant clinic is not a seminar or lecture-type program but provides a place for individuals to bring samples of their lawn, landscape, or garden plants for diagnosis, including weeds and insects for identification.
Bring a fresh sample of a weed, plant, insect, etc., to the clinic to participate. This may include a plant stem with several leaves, a four-inch square of grass with roots attached, etc. It's important to bring fresh samples for diagnosis/identification.
You may also bring a soil sample from your lawn, landscape, or garden for pH testing.
Our former location on Hollywood Blvd. closed. We are now in a temporary location in the back of the OTC Campus at 1976 Lewis Turner Boulevard in Fort Walton Beach.
There are two entrances to the OTC. Use the entrance closest to the fire station, not the main entrance, and follow the signs to the Extension building located at the back of the OTC campus.
Call the OTC Extension Annex at 850-651-7476 or the Extension Office in Crestview at 850-689-5850 for directions to the Extension Annex or instructions on taking an appropriate soil sample for testing.
Larry Williams is the Extension horticulture agent with the Okaloosa County Cooperative Extension Service, University of Florida. Contact Larry at 689-5850 or email lwilliams@myokaloosa.com.