HURLBURT FIELD, Fla. — The 505th Communications Squadron welcomed Lt. Col. Alex Botardo and said farewell to Lt. Col. Veronica Williams during a change of command ceremony at Hurlburt Field on June 10.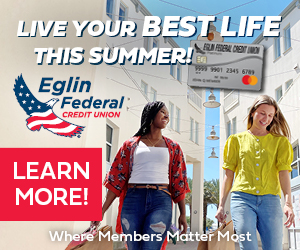 The change of command is a military tradition, representing a formal transfer of a unit's authority and responsibility from one commander to another.  Col. Frederick Coleman, 505th Command and Control Wing commander, presided over the ceremony.
As commander, Botardo will direct mission execution with 59 personnel and over $23 million worth of command, control, communication, computers, and intelligence, or C4I, network, and system equipment, according to an announcement by the 505th Communications Squadron.
Additionally, the squadron directly supports the annual training of more than 60,000 joint and coalition warfighters with a primary focus on the operational level of command and control.
The 505th CS operates and maintains C2 systems and multiple networks and provides various modeling and simulation capabilities in support of joint and coalition training, exercises, training, and experimentation at Hurlburt Field, Florida, and multiple sites across the globe.
The squadron designs, builds, sustains, and maintains a network backbone supporting 289,000 warfighters annually, the 505th CCW said.
Botardo's previous assignment was the deputy, Current Operations Division, U.S. Forces Korea, Camp Humphreys, South Korea.  He led a 65-personnel joint team responsible for executing current operations and crisis response for the U.S. and allied forces during armistice, crisis, and war within the Korean Peninsula.

"I am extremely honored to take the guidon of the 505th CS as its next commander and to be part of the 505th CCW's unique mission," Botardo said.
"My family and I look forward to not only working alongside but also getting to know the Flyin' Lions."
Williams will continue her career as the 690th Cyberspace Control Squadron commander at Joint Base San Antonio-Lackland, Texas, the 505th CCW said.
By Deb Henley, 505th Command and Control Wing Public Affairs, 505th Communications Squadron