NICEVILLE, Fla. — The 2023 Field of Valor flag display opens on September 9 in Niceville. The Field of Valor is a memorial to the Florida service members who died in action in Afghanistan or Iraq after September 11, 2001.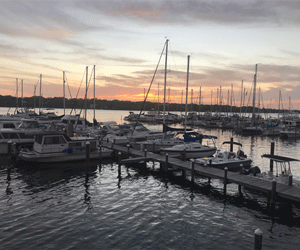 Hosted by The Exchange Club of Niceville in partnership with the Fisher House of the Emerald Coast,  the 10th Annual Field of Valor is September 9-16, 2023, at the Mullet Festival grounds. There is no charge to get in.
On Sept. 9, at 10 a.m., an opening ceremony will start things off.
The Field of Valor comprises more than 350 American flags that measure 3 feet by 5 feet and are attached to 8-foot poles.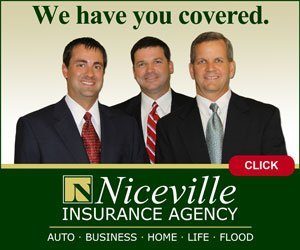 The flags are set up in near-perfect rows and columns on the grassy field at the north end of the Mullet Festival grounds.
Each flag has a picture and information attached about a service member who died while stationed in Afghanistan or Iraq.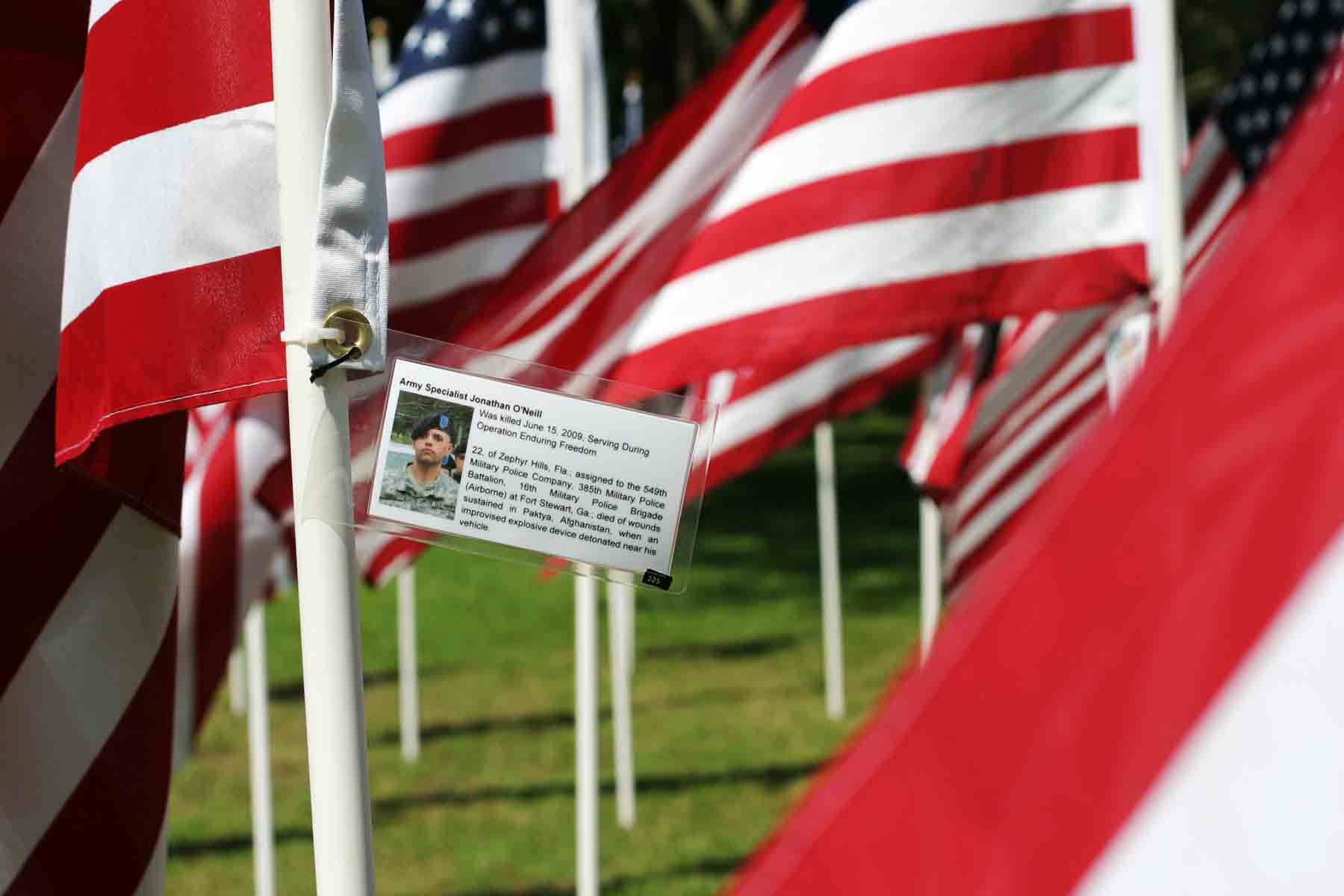 According to the club, display hours are 10 a.m. to 7 p.m. on September 9, 11 a.m. to 6 p.m. on Sept. 10 to Sept. 15, and 11 a.m. to 4 p.m. on Sept. 16.
The Mullet Festival grounds is at 598 State Road 85 North. At the north entrance, look for the sign.