NICEVILLE, Fla. — Youngsters in Niceville will have the opportunity to dash for plastic Easter Eggs packed with candy and other goodies at the 2022 Niceville Egg Dash, Saturday, April 16, 11 a.m., on the ball fields at the Niceville Recreation Complex.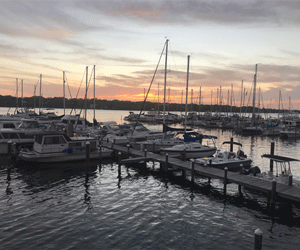 The hugely popular Niceville Egg Dash has been an Easter mainstay in the Nicest Little City in the South for 35 years.
Here's how it works: Toddlers to children age eight collect colorful plastic eggs filled with candy and small toys that have been placed on the ball fields. Some eggs contain notes redeemable for a larger prize.
Children are divided into age groups by fields: toddler, ages 3- 4, ages 5- 6, and  ages 7- 8. The older the age group, the more "dash" there is to the egg dash!

Here's the most important part of the Niceville Egg Dash (best not to learn this the hard way if you want to avoid tears): The start time is 11 a.m. sharp. It's best to be a little early for parking and lineup so your child does not miss the event — it doesn't take the dashers long to empty the fields and fill their baskets.
Be sure to check your eggs for prizes before you leave!