NICEVILLE, Fla. — The 2021 Niceville Valparaiso Christmas Boat Parade is on December 19 beginning at 5:30 p.m.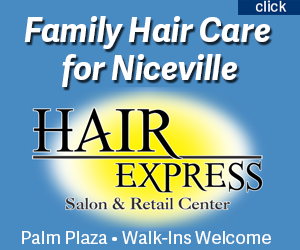 The annual event is presented by Emerald Coast Marine and staged at the marina on Boggy Bayou in Niceville.
"We invite boaters and the community at large to join us for this year's holiday boat parade," said Brian Gwinnup, Rotary Club boat parade co-organizer.
"We are developing some cool new judging categories and are putting together some awesome prize packages. We hope to produce a very special and memorable evening on the waterfront for all to enjoy," he said.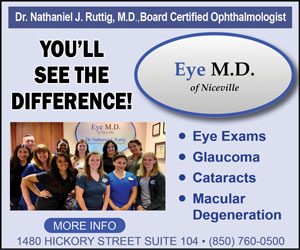 Onlookers can view the parade from the marina, Lions Park, Lincoln Park, or other sites along the waterfront of Boggy Bayou in Niceville and Valparaiso.
The parade of lighted and decorated boats will travel southwest from Emerald Coast Marine to Tom's Bayou, past Lincoln Park, east to Lions Park, and then back to the marina.
The 2021 Christmas Boat Parade will feature the traditional display of onboard holiday-themed lights and decorations, free hot cocoa for onlookers at the marina, and a dockside visit from Santa Claus, Mrs. Claus, and Christmas elves.

The Splashboards Media Boat will be docked at the marina with its 30-foot jumbo screen displaying Christmas movies snippets and the sounds of the Christmas season.
Boat entries are $30 each. All proceeds raised benefit Sharing and Caring.
For more information visit nicevillevalparaisorotary.org.