NICEVILLE, Fla. — Preparations are underway for Season 14 of the Geek Lights on the Corner Christmas lights and music show in Bluewater Bay.
Public performances of this much-loved show are currently scheduled to begin Monday, November 29, and will run each night through January 6.
The free performances take place at the corner of Bluewater Blvd and Antiqua Way in Bluewater Bay.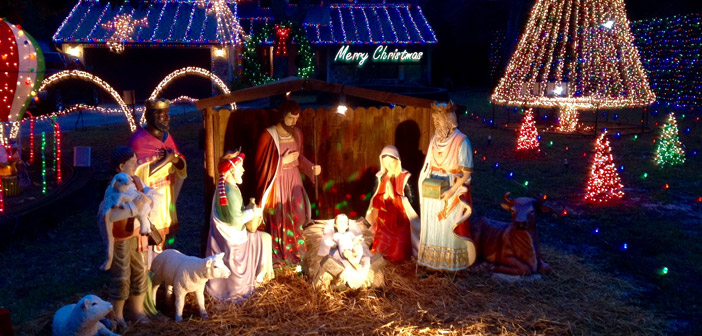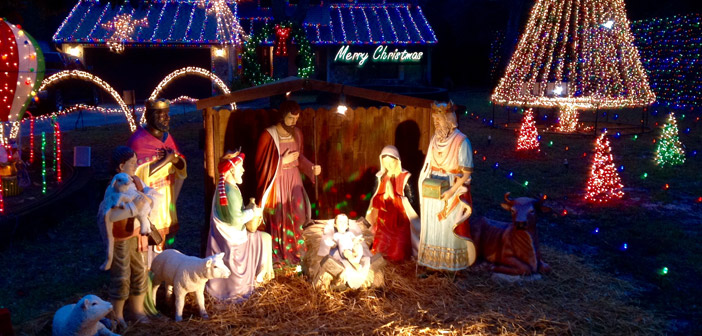 Shows begin every 30 minutes starting at 6:00 PM, with the last show starting at 9:30 PM Sunday-Thursday, and 10:30 PM on Fridays, Saturdays, and holiday eves.
You can follow the progress of the build, learn how you can help, and get up-to-the-minute schedule information on the show's page at FaceBook.com/GeekLightsOnTheCorner.

The Geek Lights consists of Christmas lights and other themed display elements, all under computer control and synchronized to music.
For the second consecutive year, the Geek Lights has selected Crisis Aid for Littles and Moms (CALM) as this season's donation recipient. There will be a collection box in the viewing area throughout the season, with 100 percent of the donated money going to support CALM's various programs.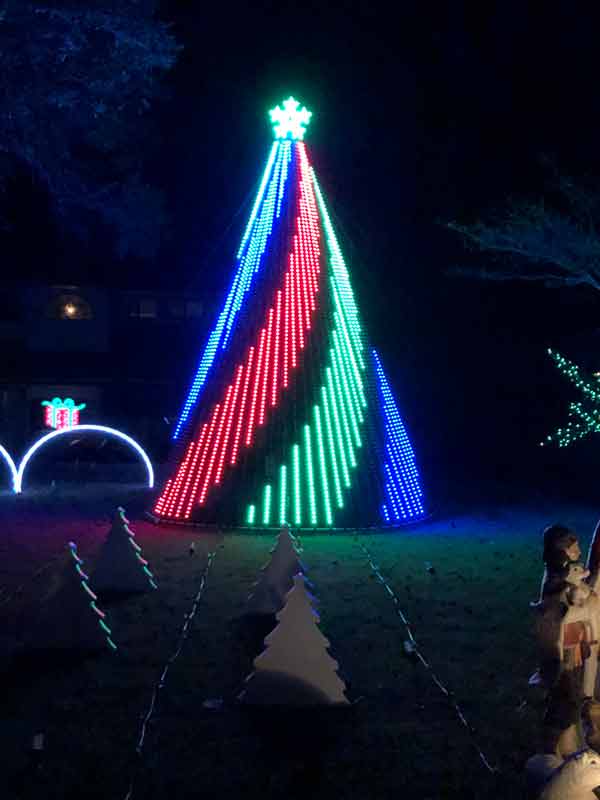 CALM, a 501(c)(3) registered charity, does not receive state or federal aid, and so relies heavily on private organizations such as Geek Lights to accomplish its mission.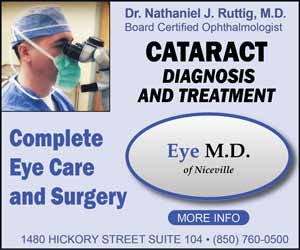 The show is the technical and creative wizardry of Jeff Werner, the "Northwest Florida Geek" and Wendy Werner, his "Spouse Peripheral."
Jeff is the author of the weekly computers and technology Q&A feature "It's Geek to Me," which appears on Saturdays in the Northwest Florida Daily News, online at ItsGeekToMe.co, and in other newspapers across the country.
As the show is a public event, COVID-19 is again a serious consideration this year. The wearing of masks at the show is highly encouraged, and parents are asked to closely monitor children to ensure they don't touch the barricade, or any other show elements, to keep the possibility of transmission to a minimum.