Bradley Britt, AFW2 outreach program manager, said the Wounded Warrior program tries to educate Airmen in hopes Airmen who need it can utilize it and get the care they deserve.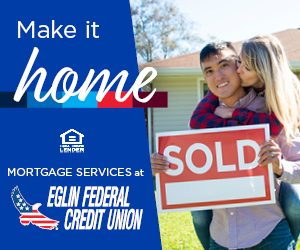 EGLIN AIR FORCE BASE, Fla. — An Air Force Wounded Warrior care event was held at the Enlisted Hall here April 15.  Events were also held at the 96th Medical Group, 96th Security Forces Squadron and Hurlburt Field through April 18.
Bradley Britt, AFW2 outreach program manager, said the Wounded Warrior program tries to educate Airmen in hopes Airmen who need it can utilize it and get the care they deserve.
Master Sgt. Deondra Parks an AFW2 ambassador who represents the program at events and activities, shared the events that led her to the AFW2 program with the audience.
In April 2010, Parks, a security forces journeyman, began training to become an aerospace medical technician.  Two weeks into training, her life changed forever.
While studying with some classmates, a man walked up to where they were seated, said a racial slur to Parks and her classmate and said 'today is Hitler's birthday.'
Then he shot Parks, her classmate and two other ladies with a shotgun.
Parks was grazed on the left side of her face and shot in her right leg at close range.  She sustained a shattered tibia and knee, and buckshot wounds in both legs.  Her other classmates were uninjured.
The shooter later committed suicide.
"My immediate thought was to get to my classmate, who was grazed in the head and shot in her left palm," said the 14-year veteran.  "What I saw was horrific.  In the moment, I yelled to another classmate, who wasn't injured, to get our cell phones, so we could call people who meant the most to us."
Parks' first call was to her chain of command, to tell them what happened.
"As I lay on the floor, I accepted my fate that I was going to bleed out on the floor," she recalled.
Parks and her classmate were transported by life flight to a hospital in Dallas.
"I later learned our attacker passed away in the room next to us," she said.
It took Parks multiple surgeries and ongoing physical and mental rehabilitation, to recover enough to "get back into the fight."  She never left active duty during her recovery.
"Staying persistent and understanding what my 'why' was, helped me beat the odds, kept me in this uniform and kept me moving forward," she said.  "My 'why' was I wanted to remain on active duty and finish my career."
Parks began her training again in June 2011.
"I love being a med tech," said Parks, 34.  "I love being in a position to save lives."
She credits her leadership for their encouragement throughout her recovery and said no one made it easy for her.
"Everything I've earned since the incident, I've truly earned," she said.  "It makes me feel even more like a part of the Air Force."
Parks said the AFW2 program "found me" in 2016 when a chief master sergeant she served with persuaded her to enroll.
She attended her first AFW2 care event here last year.
Parks attended an ambassador class at the event.  There she learned how to share her story, how to impact others with a message and incorporate what the program had done for her.
"Through the program, I was able to reach out and reach back," she said.  "For everything I went through, I know I wasn't the first one to go through it.  Someone else has been through it.  That has been motivation enough for me to keep pushing."
Parks said there is a misconception about the program being for combat-related service members only.
"That is not totally true," said Parks, who's shared her story dozens of times since becoming an AFW2 ambassador.  "It's for anyone who needs it.  My motto is there is always a way to get to yes."
As an AFW2 ambassador, Parks' advice to others in her position is to 'take care of you.'
"We are finely-tuned machines, but we all need a little oil every so often," she said.  "That includes loving yourself and taking care of yourself physically, mentally and emotionally."
Parks said her journey through her shooting incident is humbling and inspiring.
"I call this whole journey a recoil," she said.  "I recoiled, I fired off again and this trajectory has been an eye-opener."
The ambassador talks were part of a week of AFW2 events and activities here and at Hurlburt Field.
Story by Kevin Gaddie, Team Eglin Public Affairs
PHOTO (ABOVE): Master Sgt. Deondra Parks, an Air Force Wounded Warrior ambassador, shares the events that led her to the AFW2 program at the Enlisted Hall April 15 at Eglin Air Force Base, Fla. The ambassador talks were part of a week of AFW2 events and activities here and at Hurlburt Field. (U.S. Air Force photo/Kevin Gaddie)