This holiday season, Whole Foods Market stores throughout the state will spread holiday cheer by hosting a series of seasonally-themed cooking demos to show shoppers that holiday eating can be both easy and delicious.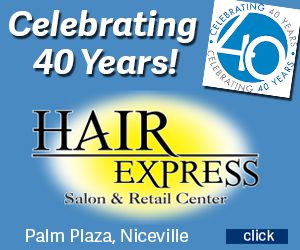 On Tuesday, Dec. 20, 2016 at 6:30 p.m. Whole Foods Market Destin's Prepared Foods team leader Chef Kyle McKeever will create an exceptional holiday demonstration and tasting featuring premium non-traditional menu items for those looking to change it up this season.
Chef Kyle McKeever will draw heavily from each Whole Foods Market department's premium product lines for his holiday dish preparations. For the demonstration and tasting, McKeever will showcase a Savory Crab and Ham Bread Pudding; and Rosemary Garlic Chicken Breast with Basil Pesto Zucchini Noodles. Recipes will be available for diners to take with them and recreate at home.
During the evening guests will not only get to enjoy tastings of McKeever's dishes and samples but will have the opportunity to try additional premium Whole Foods Market products. Shoppers will also have the chance to enter to win a basket full of Whole Foods Markets favorite premium holiday products. Come ready to learn, taste and sip.
Whole Foods Market Destin is located at 4402 Legendary Drive in Destin, and is open daily from 8 a.m. to 10 p.m. Follow the store at https://www.facebook.com/Wholefoodsdestin.