EOD Warrior Foundation has stepped in to help an EOD veteran's family who lost almost everything they had in a house fire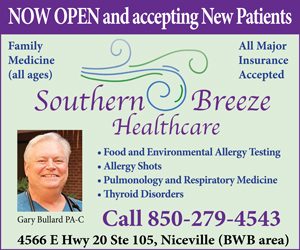 According to the National Fire Protection Association, there were 365,000 home fires in 2015, totaling around $7 billion in damage. Most people don't think about losing everything to a fire until it happens to them or someone they know. After losing almost everything, except for some personal items, to a home fire in August 2016, one veteran reached out to the EOD community for assistance, discovering that the organization had their back more than they could have imagined.
"Our organization exists for things like this. We are honored to help those EOD warriors who have sacrificed so much for the freedom we enjoy every day," explains Nicole Motsek, executive director of the EOD Warrior Foundation. "Without hesitation we wanted to help this family get back on their feet quickly. We are grateful that our donors make it possible for us to provide this type of assistance and support to EOD veterans in need."
When Tyler and Sarah Rumely, who have two children, lost so much in a home fire, they realized just how much needed to be replaced and what a costly burden it would be. Only able to salvage some personal items, they lost all of the bigger items, including furniture and appliances. Although their insurance is rebuilding the home and will have it done in 6 months, they needed everything from clothes to towels to utensils in order to replenish everything that makes a house a home. Until their home is rebuilt, they are in a short term rental near their property.
The EOD Warrior Foundation awarded two grants to the Rumely family, providing them with the ability to replace their clothing, living room furniture, a wide variety of household items, including towels, dishes, utensils, bedding, as well as a special bed for Tyler, who has struggled with getting a good night's sleep since his back was injured while on deployment in the Middle East. The EOD Warrior Foundation is also providing grocery assistance for six months.
"Unfortunately, our family experienced something terrible, and the support we received from the EOD community both local and far away was just outstanding," says Tyler Rumely. "It was so meaningful for us to receive the help at this time of year because without it, we wouldn't be where we are. Our home is still currently under construction. Our family would not be thriving as well as we are. They helped bring us back to a sense of normalcy in our lives. EOD Warrior Foundation is a great organization that does outstanding work, supporting those techs who have supported us through their vigorous and demanding jobs."
Tyler, an EOD veteran, spent 12 years in the military, with seven of those years being in EOD. He has been deployed four times, including twice to Iraq and twice to Afghanistan. Currently, he is a full-time college student, and his wife is a real estate agent for Coldwell Banker. Their children are ages five and three. All grants awarded by the EOD Warrior Foundation are made possible through private donations from individuals and businesses, and through fundraising events hosted in support of their mission.
"It is an honor and a privilege to support this community every day, but especially around the holidays, it's wonderful to know we were able to help this family be in a position to enjoy Christmas," adds Motsek. "Giving evokes gratitude, which helps create happiness and build better social connections within our communities."
There are 7,000 men and women known as EOD technicians, performing the most dangerous job in our military. EOD stands for Explosive Ordnance Disposal, otherwise known as Bomb Disposal. EOD technicians are highly-trained military members serving in the Army, Marines, Navy, and Air Force and are responsible for disarming, rendering safe, and disposing of bombs. These brave men and women willingly put themselves in harms ways to protect the lives and property of others. Their service includes support to the most complex special operations missions. In current conflicts, bombs known as improvised explosive devices (IEDs) are responsible for the majority of fatalities and severe injuries to our troops.
When EODs technicians are wounded they sustain some of the most severe and often life-changing injuries including loss of limbs, burns, paralysis, blindness, and traumatic brain injury (TBI). Many EOD warriors also experience Post Traumatic Stress (PTS). One organization, the EOD Warrior Foundation, whose sole mission is to support this elite group of men and women, has a scholarship program to help relieve the financial burden of education for EOD Warriors' family members.
About EOD Warrior Foundation
The EOD Warrior Foundation is a nonprofit organization whose mission is to improve the quality of life for the EOD family by providing emergency financial relief, scholarship opportunities, physical, social, and emotional support. Specific programs include financial grants, hope and wellness retreats, scholarships, community support events, and care of the EOD Memorial Wall located at Eglin AFB, Fla. To learn more about the EOD Warrior Foundation, or see their fundraising events calendar, visit their site at: www.eodwarriorfoundation.org.