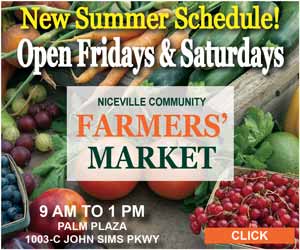 Twin Cities Hospital was honored with an "A" grade in the Fall 2014 Hospital Safety Score, which rates how well hospitals protect patients from errors, injuries, and infections.  The Hospital Safety Score is compiled under the guidance of the nation's leading experts on patient safety and is administered by The Leapfrog Group (Leapfrog), an independent industry watchdog.  The first and only hospital safety rating to be peer-reviewed in the Journal of Patient Safety, the Score is free to the public and designed to give consumers information they can use to protect themselves and their families when facing a hospital stay.
"We have had a stellar year for accomplishments related to quality and patient safety. These accomplishments are not possible without the hard work and dedication of our employees, physicians, and volunteers each and every day," said David Whalen, Chief Executive Officer at Twin Cities Hospital.
"Patient safety needs to be a 24-7 priority for hospitals, as errors and infections are all too common and often deadly," said Leah Binder, president and CEO of The Leapfrog Group, which administers the Hospital Safety Score.  "We commend the 'A' hospitals, including Twin Cities Hospital, for helping us to raise the standards of health care nationwide, and demonstrating that they've made the well-being of patients a top priority."
Developed under the guidance of Leapfrog's Blue Ribbon Expert Panel, the Hospital Safety Score uses 28 measures of publicly available hospital safety data to produce a single "A," "B," "C," "D," or "F" score representing a hospital's overall capacity to keep patients safe from preventable harm.  More than 2,500 U.S. general hospitals were assigned scores in fall 2014, with about 31-percent receiving and "A" grade.  The Hospital Safety Score is fully transparent, with a full analysis of the data and methodology used in determining grades available online.
To see how Twin Cities Hospital's score compares locally and nationally, and to access consumer-friendly tips for patients and their loved ones, visit the newly updated Hospital Safety Score website at www.hospitalsafetyscore.org.  Consumers can also go to www.hospitalsafetyscore.org for a free download of the Hospital Safety Score mobile app.
About Twin Cities Hospital
Twin Cities Hospital is a 65-bed hospital with a medical staff of over 150 physicians.  It offers the area's ONLY Certified Spine Surgery Program and the area's first Certified Orthopedic Joint Replacement Program. In addition to all private rooms and a state-of-the-art surgery center, Twin Cities Hospital has been name a Top Quality Performer by The Joint Commission for four consecutive years in both surgical care and pneumonia.  Twin Cities Hospital also has 24 hour emergency services, a critical care unit, Certified Diabetes Education Program, and a variety of inpatient and outpatient diagnostic imaging and laboratory services.  Located at Highway 85 N and College Boulevard in Niceville, Offering the area's only hospital based Wellness Center, a variety of health related seminars are held throughout the year.  For more information, please visit www.TCHospital.com or call (850) 729-9468.
About The Leapfrog Group
The Hospital Safety Score (www.hospitalsafetyscore.org) is an initiative of The Leapfrog Group (www.leapfroggroup.org), a national nonprofit organization using the collective leverage of large purchasers of health care to initiate breakthrough improvements in the safety, quality and affordability of health care for Americans. The flagship Leapfrog Hospital Survey allows purchasers to structure their contracts and purchasing to reward the highest performing hospitals. The Leapfrog Group was founded in November 2000 with support from the Business Roundtable and national funders and is now independently operated with support from its purchaser and other members