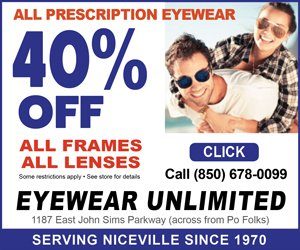 Team Eglin and the surrounding community gathered to honor heroes  and the 83,195 U.S. military whose fate remains unknown, during the National POW/MIA Recognition Day at the Air Force Armament Museum Sept. 19.
Patrick Little, the national commander of The Military Order of the Purple Heart and guest speaker, shared his experience in helping veterans through his military organization.
"Today we honor two special groups of America's heroes – those military men and women who were imprisoned by the enemies of our nation, usually under despicable conditions, and who suffered unspeakable torture at the hands of their captors," said the veteran Soldier who received the Purple Heart, the Bronze Star with Valor and an Army Commendation with Valor for Heroism in ground combat and a Bronze Star for meritorious service. "Yet, through courage, resilience, and determination, they survived to return home to a grateful nation."
Instead of speaking about the personal injuries and battles he survived as an Army 1st Air Cavalry Division fire direction control artilleryman during the Vietnam War from 1968 to 1970, Little focused on the nation's effort to account for thousands of missing military which brings closure to many families.
"We cannot begin to imagine the sacrifices you and your families have endured, but we deeply thank you," said Master Sgt. Ted Hackler, narrator of the event to the veterans in attendance.
The ceremony began with a poetic reading that described the mood of the national recognition of POWs and MIAs that began from a Congressional resolution passed in 1979.  Then the Florida state proclamation was read followed by a dramatic presentation by Eglin's joint Honor Guard, calling the audience to remember the sacrifices made by service members.
"We, in The Military Order of the Purple Heart echo an entire nation's unending support and our undying promise that, no matter how long it takes, no matter what it takes, we will not stop until we have brought every American home," the Delaware native said.  "We pledge that we will leave no one behind."
The guest speaker echoed the sentiments of Team Eglin leaders and community.
"This ceremony is an opportunity to remember those who are prisoners of war, those who are missing in action, and their families who bear the burden of their absence," said Maj. Gen. Scott Jansson, Armament Directorate commander. "Today, we reaffirm our solemn commitment to finding our missing brothers and sisters in arms, and remember their sacrifices."
The Team Eglin event concluded with a wreath presentation and an Honor Guard rifle volley. The playing of Taps left the crowd gathered at the museum on a solemn note.
"It should not just be a few among us that help families carry the torch year after year, decade after decade for those who are missing; it needs to be all of us,"  said Little.  "We will never forget those who have sacrificed for our freedoms and our values.  That is why this country is the greatest country on earth."
Story by Chrissy Cuttita
Team Eglin Public Affairs
Photo: Members of the Patriot Guard stand ready to enter the building before Eglin's POW/MIA remembrance ceremony Sept. 19 at the Air Force Armament Museum. The ceremony paid tribute to those military members who have yet to return home from defending America. The event featured tributes, guest speakers and honor guard procedures. (U.S. Air Force photo/Samuel King Jr.)
Thank you for visiting our Web site! Please take a look at our Home Page for more local coverage of life in the Nicest Little City in the South.