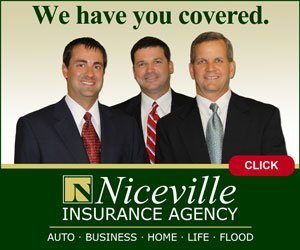 Ah, 'tis impossible not to wax poetic over that harbinger of Halloween, the brightly hued pumpkin. Whether used as autumnal decoration or filling for pie, the pumpkin is eagerly welcomed into our homes every year just as the leaves begin to fall. I love pumpkin, but for many years enjoyed it solely in pie. Placing such culinary limits on this versatile vegetable is a crime of omission. Pumpkin is equally at home in a crust, in a sauce, in a cake, or in a stew.
Zach Beaver, chef's assistant at Peter Shears Restaurant in Canton, Ohio, created a pumpkin-chestnut bisque for a soup du jour.
"I picked the chestnut because it's a fall nut," Beaver said. "Going into the Christmas season, the holiday season, I like to incorporate seasonal foods into my cooking."
If you're using fresh pumpkin, Beaver says to peel it with a sharp knife, not a vegetable peeler.
"It's like peeling a butternut squash. A peeler's not strong enough to do that," he said. "You hollow it out, peel it, cube it. If you don't want to go to all that work, you can use canned. It's just as good."
A pumpkin is a squash after all, so it should come as no surprise that it would make a lovely soup. In soup and in other creations, pumpkin often is seasoned with cinnamon and nutmeg, but also marries well with other autumnal flavors, including sage, thyme, apples, pears and pecans.
In a recipe from Land O'Lakes, pumpkin and sage flavor a sauce for a chicken and pasta dish. Canned pumpkin is combined with whipping cream, chicken broth and sage, then mixed with strips of boneless chicken that were sauteed with garlic. The pumpkin-chicken mixture is tossed with cooked pasta, then sprinkled with pecans.
Pumpkin and brown sugar add layers of flavor to rice pudding in a contest-winning recipe from the USA Rice Federation. This nontraditional version of rice pudding is seasoned with pumpkin-pie spice, which is a blend of cinnamon, ginger, nutmeg and allspice or cloves, then topped with a homemade pecan praline sauce. A boxed carrot cake mix is the starting point for a show-stopping pumpkin layer cake. In an unusual twist, a layer of crushed vanilla wafer cookies and nuts is baked into each cake layer, which is then pressed against a cream cheese filling. The cream cheese can be used as frosting or the cake can be topped with caramel, then decorated with pecan halves.
PUMPKIN-CHESTNUT BISQUE
1 (6-pound) can pure pumpkin
5 cups water
1/4 cup cinnamon
3 tablespoons nutmeg
1 1/2 pounds brown sugar
1/2 cup honey
1/2 pound chestnuts, peeled and roasted in oven at 350 degrees until golden brown
1 quart heavy cream
Yields 50 servings.
Mix pumpkin, water, spices, sugar and honey in large stockpot. In saucepan, bring heavy cream to light boil. Add roasted chestnuts. After simmering for 5 minutes, put mixture into food processor and puree until it becomes a paste. Combine chestnut paste with pumpkin mixture and simmer for 20 to 25 minutes.
Note: If you are serving 50 for Thanksgiving, this recipe is for you. If not, you'll have to divide this recipe by 5 or 6. If math isn't your strength, use Zach's ingredient list as a guide. Soup isn't a precise science.
– Zach Beaver, Peter Shears Restaurant
PRALINE-PUMPKIN RICE PUDDING
1 (12-ounce) can evaporated milk, divided
3 cups cooked short- or medium-grain white rice
1 cup canned pumpkin
3/4 cup dark brown sugar, divided
1 teaspoon pumpkin pie spice
1/4 teaspoon salt
1 tablespoon butter
2/3 cup coarsely chopped pecans
Yields 8 servings.
Reserve 2 tablespoons evaporated milk; set aside for Praline Topping. In heavy saucepan over medium heat, combine remaining evaporated milk, cooked rice, pumpkin, 1/2 cup brown sugar, pumpkin pie spice and salt. Stirring occasionally, cook 8 to 10 minutes, or until pudding begins to thicken. Pour into 2-quart serving dish or individual dessert dishes.
Praline Topping: Melt butter in heavy skillet over low heat. Add remaining 1/4 cup brown sugar and 2 tablespoons evaporated milk; cook 1 to 2 minutes, or until mixture is smooth. Stir in nuts to coat. Spoon pecan mixture over pudding. Serve at room temperature.
– Patricia Harmon, recipe contest winner for USA Rice Federation
PASTA AND CHICKEN IN PUMPKIN SAUCE
8 ounces (3 cups) uncooked dried farfalle (bow tie) or penne pasta
2 tablespoons Land O'Lakes butter
1 1/4 pounds boneless skinless chicken breast halves, cut crosswise into 1/2-inch strips
1 teaspoon finely chopped fresh garlic
1 cup cooked canned pumpkin
1/2 cup chicken broth
3/4 cup heavy whipping cream
1 tablespoon chopped fresh sage leaves
1/2 teaspoon salt
1/2 cup coarsely chopped toasted pecans
Yields 6 servings.
Cook pasta according to package directions. Drain; keep warm. Meanwhile, melt butter in 12-inch skillet until sizzling; add chicken and garlic. Cook over medium-high heat, stirring occasionally, until chicken is no longer pink in center (8 to 10 minutes). Add cooked pasta.
Combine pumpkin, chicken broth, whipping cream, sage and salt in medium bowl. Pour over pasta mixture; gently toss to coat. Cook over medium heat until heated through (3 to 5 minutes). Sprinkle with pecans.
PUMPKIN-PECAN LAYER CAKE
(pictured above)
2 cups crushed vanilla wafers
1 cup chopped pecans
1/2 cup Land O'Lakes butter, melted
1 (18.25-ounce) package carrot cake mix
1 cup cooked pumpkin
1/4 cup Land O'Lakes butter, melted
3 eggs
2 tablespoons water
Filling Ingredients:
3 cups powdered sugar
2/3 cup Land O'Lakes butter, softened
4 ounces cream cheese, softened
2 teaspoons vanilla
1/4 cup caramel ice cream topping
Garnish:
1 cup pecan halves
Yields 16 servings.
Heat oven to 350 F. Combine crushed wafers, chopped pecans and 1/2 cup melted butter in large bowl until mixture resembles coarse crumbs. Press mixture evenly and firmly on bottom of 3 greased and floured 8 or 9-inch round cake pans.
Combine cake mix, pumpkin, 1/4 cup melted butter, eggs and water in same bowl. Beat at medium speed, scraping bowl often, until well mixed. Spread about 1 1/2 cups batter over crumbs in each pan. Bake for 25 to 30 minutes or until toothpick inserted in center comes out clean. Cool 5 minutes; remove from pans. Cool completely.
Combine powdered sugar, 2/3 cup butter, cream cheese and vanilla in small bowl. Beat a medium speed, scraping bowl often, until smooth.
Layer 3 cake layers on serving plate, nut-side down, with 1/2 cup filling spread between each layer. With remaining filling, frost sides only of cake. Spread caramel topping over top of cake, drizzling some over frosted sides. Arrange pecan halves in rings on top of cake. Store refrigerated.