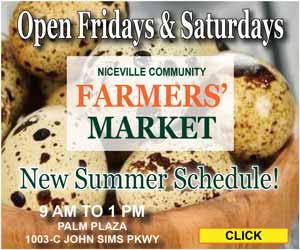 Team Eglin hosted its second "Storytellers" resiliency forum here Oct. 23.
Storytellers, an Air Force program that began in 2012, is a live event where Airmen share personal life stories of struggle and resiliency.
"This event is about sharing," said Chief Master Sgt. Marcus Snoddy, the 96th Test Wing command chief, who shared his story again this year. "The most important take away from these stories is you are not alone when bad things happen. Don't be afraid to seek or provide help, because you just might save a life."
Staff Sgt. Nisha Elizalde, of the 96th Explosive Ordnance Disposal Flight, who attended one of the original Storyteller events, helped coordinate this and last year's forum.
"That event changed my perspective on how I viewed all of my Air Force brothers and sisters," said Elizalde. "Storytellers isn't all fanfare. It's about Airmen, all of them. I wanted to bring that hard impacting experience to Eglin. We wanted people to step out of their bubbles and really look at each other in a new light and for the event to resonate with people and let them know they aren't alone."
At Eglin's forum, a senior NCO, civilian, spouse and veteran spoke from the heart about difficult life issues they've experienced like losing loved ones, deployment tragedies, alcoholism, suicide, family illnesses, depression, domestic violence, and post-traumatic stress.
All of the speakers said they turned to their base support agencies and available counselors in their greatest time of need. They received help from chaplains, mental health, alcohol and drug abuse prevention and treatment, Airmen and family readiness and family counselors among others. They praised the services for showing them how to make sense and move on from the terrible events that occurred in their lives.
To reach a chaplain, call 882-2111. To speak to mental health, call 883-8373. For Airmen and family readiness, call 882-2893. For more information about Eglin's base support agencies, click here.