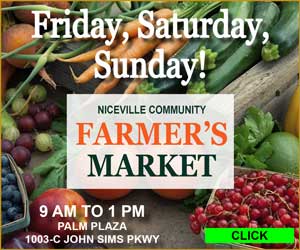 What started out as a Holiday food drive has become a regular fundraiser which benefits local community organizations. Stubbs Orthodontics, located in Bluewater Bay, holds several charity raffles each year and, with the support of patients, often raises hundreds of dollars for good causes.
Recently, Stubbs Orthodontics raised over $900 for Food for Thought, which provides healthy food for underprivileged school children. Last month, a raffle for a BOTE paddleboard was held, also raising over $900, this time around for the Emerald Coast Children's Advocacy Center.
In addition to holding the raffle, Dr. Casi Stubbs matches proceeds up to $100.
The current raffle is for an Apple watch. Proceeds will benefit the Flying Needles Quilt Guild for its Quilts of Valor program.
You do not have to be a patient to take part. The raffle is open to the public. The cost differs, depending on the number of entries purchased: $1 per entry; $5 gets 6 entries; $10 gets 12 entries; and $20 gets 25 entries.
According to Zack Stubbs, Dr. Stubbs' husband and business partner, Stubbs Orthodontics holds the fundraisers to support and spread awareness of local charitable organizations, and to show the clinic's younger patients how to give back.
You can learn more about the current raffle, and raffle rules and costs, at Stubbs Orthodontics Facebook Page: https://www.facebook.com/stubbsorthobluewater?ref=hl
Stubbs Orthodontics is located at 4633 E. Highway 20.