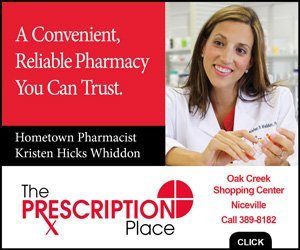 When shoppers purchase jewelry and accessories from Niceville's Back to Africa, they are not only getting quality, handcrafted goods, they are also helping to change lives.
Back to Africa seeks out and purchases hand-made jewelry from individuals living in Africa and sells their goods here in Niceville and around the world.
Back to Africa's partners lived in extreme poverty before they began creating Back to Africa jewelry. Today, thanks to the purchasers of Back to Africa's products, these same people are now able to consistently feed and clothe their children, send them to school, purchase other resources like farm animals and help their family and neighbors who are not as fortunate.
It is amazing how a small paper bead or simple ceramic pendant can profoundly impact a community halfway around the world. The project is now benefiting over 400 people in Africa.
Currently, Back to Africa has partnerships in Kenya to produce the Back to Africa products available in the Niceville store and home shows. In the near future, Back to Africa hopes to expand its efforts to include Zambia and increase partnerships in Kenya.
Back to Africa's fair wage policy empowers artisans to live with dignity and provide for the needs of their families. Proceeds from sales are used to support orphan care through Heart of the Bride Ministries, Inc. (www.HeartoftheBride.org).
Back to Africa is located at 113 Bailey Drive, Suite 1 in Niceville.
Phone: 678-9008.
Website: www.backtoafricastore.com
Facebook: https://www.facebook.com/btajewelry