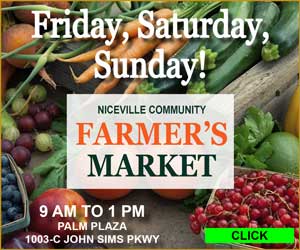 It's time to sign up for Okaloosa County Sheriff's Office Youth Week which runs June 16 -20. It's an annual FREE summer day camp program facilitated by the OCSO Youth Services Division in which approximately 150-200 school kids ages 10-15 participate. The goal of Youth Week is to educate and familiarize our kids with the many public service entities that serve them, what each specifically does and how they do it. Sign up brochures are available at every school and/or through any School Resource Officer.
"Youth Week" is hosted at three locations in different parts of the county simultaneously during which kids participate in a variety of activities, discussions and demonstrations designed to educate them about the duties and opportunities available in law enforcement. Sworn and non-sworn members from various units teach kids about the real aspects of their jobs to include but not limited to: Traffic, K-9, Investigations, Patrol, Crime Scene, SRO, CNU, SWAT, Communications, Crime Prevention, Mounted Posse, Aviation and the Teen Driver Challenge.
Additionally, kids learn basic defensive tactic moves, how to fingerprint, conduct a traffic stop, handcuff a "suspect" and to search for evidence at a crime scene. They are able to observe K-9 teams and SWAT in action and to help investigators solve a "crime." Kids enjoy field trips to local Fire Departments, US Coast Guard Base Destin, the FDLE Law Enforcement Training Academy, the OCSO PAT Course and the OCSO Firearms Training Range. Local military units, state law enforcement and PAWS also participate.
Friday, June 20th from 0800-1200 is the Field Day event.