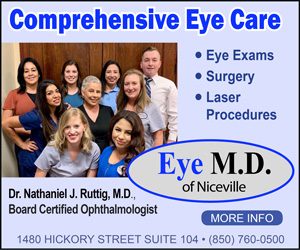 At 4 a.m., Airman 1st Class Vincent Doherty had just woken up to start another workday at his deployed location. He noticed he had a message from an unknown phone number. He found out quickly it was from his home-unit squadron commander, Lt. Col. Matthew Imperial, the 96th Communications Squadron. Imperial left him a voice message with some good news… that he was selected for promotion to senior airman below-the-zone.
The 96th Test Wing selected seven Airmen for the below-the-zone promotion. Doherty and his peers will promote to their next rank within the next two months.
"I was extremely excited to hear I'd earned the privilege to promote early and that I had held my own against all the other qualified Airmen," said Doherty.
"Below the zone" is a competitive early promotion program available to Airmen 1st Class.The early promotion opportunity highlights elite Airmen who stand out from their peers and perform duties at a level above their current rank.
The 28-year-old Doherty passed along his good news to his deployed co-workers and of course, his parents.
"They knew how much work I had done just to be in a position to be considered," said Doherty, who added on his new stripe Jan. 15.
Back at Eglin Air Force Base, the 96th Maintenance Squadron's Airman 1st Class Arthur Weaver was greeted by co-workers and unit leadership when he found out about his selection. He informed his wife, Cristina, about his selection by texting a photo of himself and his commander, Maj. Edward Mangual, holding the certificate.
"My first reaction was thinking about everyone that helped me, and how I am thankful for being blessed with the peers around me," said Weaver, who adds his stripe in March.
Weaver said he felt like an underdog competing in the stressful selection process.
"The volunteering and all the hard work sometimes can't be placed on a piece of paper," said the 26-year-old ammunitions Airman.
He also had to overcome the fear and stress of standing in front of a review board of senior enlisted leadership. He practiced and when it was his turn, he was ready.
"What is there to be afraid of," asked the Texas native in the moment. "I love speaking to people. When I went into the board, I cleared my mind and like all goals, sometimes you just have to go for it, or there will always be regrets. I was able to get the board to see my determination and aspirations on why I should be awarded BTZ."
The wing commander, Brig. Gen. Christopher Azzano, congratulated the seven selectees in an email to the base populace.
"These model Airmen were chosen for promotion because of their dedication, hard work and sacrifice displayed every day in support of Team Eglin's mission," said the commander.
The other selectees were:
Natalie Beers, 96th Force Support Squadron
Scott Francisco, 96th Civil Engineer Squadron
Nanci Hause, 96th Aerospace Medicine Squadron
Nicholas Brooks, 96th Aircraft Maintenance Squadron
Gregory Teague, 96th Aircraft Maintenance Squadron