Team Eglin will open its Santa Hotline this evening to those wanting to share their Christmas lists.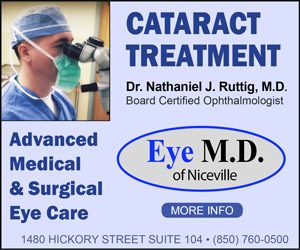 Youngsters in the Niceville area who want to share their Christmas wishes with Santa are invited to call Eglin's Santa Hotline, Dec. 12-16, 2016 from 5 PM to 8 PM.
The Hotline phone number for Santa Claus is 850-882-NOEL (6635).
Children of all ages are invited to call with last-minute holiday wishes and additions to their gift list, not just those who are affiliated with the military.
The Hotline receives calls from every state and some from overseas.
The young callers often ask Santa for things other than toys. In the past, callers have asked for things like world peace and for their deployed parents to come home.
Now in its 19th year, Eglin's Santa Hotline serves about 1,000 callers during the five evenings the Hotline is open.
When children phone in they connect with a Christmas elf who takes their name, where they're calling from and what they want for Christmas. Next, the call is passed to Santa. By the time Santa is on the line, he knows all their information, which children find very exciting.
PHOTO (TOP): Santa picks up another call on the "Santa Hotline" to talk with boys and girls before he makes his holiday journey. The "Hotline" will be active Dec. 12-16 from 5 p.m. to 8 p.m. Children of all ages wishing to call in with last-minute holiday wishes can call 850-882-NOEL (6635). (Air Force photo/ Samuel King Jr.)