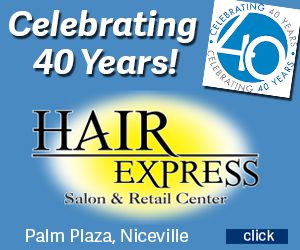 Niceville's Rocky Bayou Christian School has been named the nation's fourth best private elementary school by Thebestschools.org, a leading resource for campus and online education.
Among other things, the website noted that over the last 10 years 90 percent of Rocky Bayou Christian School graduates have been eligible for the Florida Bright Futures Scholarship, and graduates earn millions of dollars in scholarships each year. In 2015, graduates of Rocky Bayou Christian School were awarded $2.3 million in scholarships.
Ranking criteria include the following:
The schools must have at least three of the six grades (first through sixth grade) that are traditionally categorized as elementary-level grades.
They must exceed nearby public schools in course selections and success.
They must have a reputation for producing students who are well prepared to take the next steps in their education.
Though they are organized as businesses, the schools must have a reputation for treating families with fairness and compassion.
They actively seek to treat parents as partners in the educational process.
They openly and regularly celebrate the students and their accomplishments.
According to Thebestschools.org, kindergarten students at Rocky Bayou Christian School learn to read and are taught phonics, short and long vowels, silent vowels, and diphthongs. They are taught to count money, tell time, and the basics of addition and subtraction, as well as counting to 100.
A second campus in Destin serves grades K through sixth grade with a high-achievement program with advanced technology in each classroom. The student-teacher ratio is approximately eight-to-one, the website states.
Also contributing to the high ranking is the fact that the school's elementary curriculum includes Singapore Math, and the Student Technology Program is run through a partnership with Boston University and the University of Richmond.
The New School in Fayetteville, Arkansas is ranked as the nation's best private elementary school.
In addition to being named one of the best private elementary schools in the nation, Rocky Bayou Christian School also ranked among the best 50 Christian high schools in America.
For more information and the complete list of 50 best private elementary schools, visit http://www.thebestschools.org/rankings/best-american-private-elementary-schools.