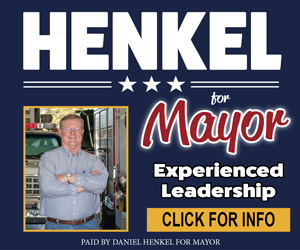 Mack Busbee, a senior manager at the Okaloosa County Property Appraiser's Office, has announced he is running for Okaloosa County Property Appraiser.
Busbee, 53, a Republican, is a State of Florida Certified General Property Appraiser since 1993, and a Florida Department of Revenue Certified Florida Evaluator. He has over 15 years of experience working under Property Appraiser Pete Smith as a residential and commercial field appraiser, property evaluator, administrator, and division manager. Currently, Busbee is supervisor of the Commercial and Tangible Personal Property departments.
Pete Smith, who has served as Okaloosa County Property Appraiser since 1992, is not seeking reelection.
Busbee said as Okaloosa County Property Appraiser he will protect the integrity of property values, ensure evaluations are fair and equitable, keep technology up to date, and continually improve customer service.
"I will use my 15 years of hands-on experience to deliver what people expect from our property appraiser's office – fair and accurate evaluations, highly trained, helpful public servants, and easy access to the information and services taxpayers need."
Busbee headed in-house appraisals and was VA appraisal reviewer at Peoples National Bank of Niceville before serving in the property appraiser's office. He also served as a loan officer and assistant vice president at the bank.
Busbee is a native of Niceville and a Niceville High School graduate. He earned a Bachelor of Science Degree in Computer Science from the University of West Florida in 1988.
Married for 12 years and widowed in 2014, Busbee lives in Niceville with his two children.
Visit Busbee's campaign Facebook Page here.