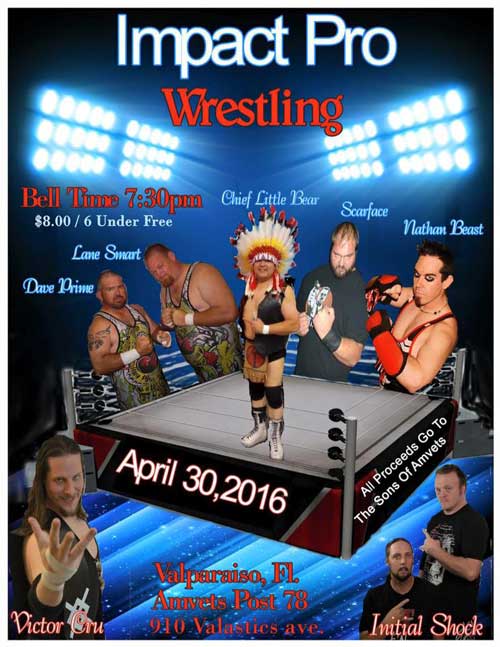 Enjoy an evening of professional wrestling in Valparaiso on April 30 at a charity event hosted by AMVETS Post 78.
The public is invited to this fun-filled event which features Impact Pro Wrestling, food, drinks and much more. Matches will include some of the best of regional pro wrestling!
Doors open at 7 p.m. Bell time is 7:30 p.m.
Tickets are $8 each. Children age 6 and under are admitted free.
Come out, join the fun, and help the Sons of AMVETS raise money for local veteran and community projects. AMVETS Post 78 is located at 910 Valastics Avenue in Valparaiso.
For more information, call 678-3828.