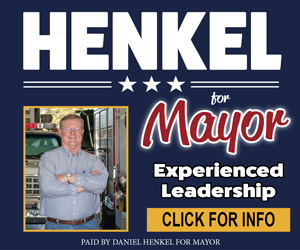 Eglin Air Force Base Defenders streamlined how take-out is delivered on base through a new sponsorship process making food deliveries timely and hassle-free.
"We have new procedures to allow certain fast food delivery vendors to apply for security forces sponsorship," said Capt. Gregory Boyajian, 96th Security Forces Squadron officer in charge of plans and programs. "Being sponsored by security forces means delivery drivers can receive up to a 30-day pass, so they don't have to stop at either of the two visitors centers for every delivery."
Before Operation Cold Pizza, members wanting to order take-out would have to vouch for the delivery through the validation of their Department of Defense ID card number by phone while the driver waited at the gate.
It was more time consuming to give the driver access, whether it was due to lack of customer communication or the customer's DoD ID card not being registered in the security system, said Boyajian.
The previous system also made it difficult to verify whether drivers had a legitimate need to access the installation.
"We're trying to balance security with convenience," said Tech. Sgt. David Eash, non-commissioned officer in charge of pass and registration. "With the new procedures in place, we're able to balance the two by monitoring commercial entities under our sponsorship more effectively."
Based on an assessment of the food delivery services being utilized the most, four local pizza delivery companies took part in Operation Cold Pizza's pilot program, which turned out to be successful, according to Eash.
Though the new process is offered to any interested off-base restaurant, Boyajian cautions there are guidelines to qualify and rules to follow once access is given.
"Sponsorship is a privilege, not a right," said Boyajian. "If drivers violate the rules, we can terminate the person's access or the company's agreement, depending on the severity of the offense."
Restaurants must show frequent deliveries to the base to be considered for security forces sponsorship. Passes are strictly authorized for delivery services only, and must be renewed every 30 days to remain valid for each approved driver. If an approved driver does anything to merit an arrest warrant, the warrant will be reflected in Eglin's security system, and authorization for the driver's pass will be terminated.
If a driver with revoked privileges tries to access the installation, a scan of the pass will reflect that. This results in pass confiscation and denied access. Additionally, restaurant managers are required to notify the base of approved drivers no longer working for them, and renew the base access request memorandums every 30 days, according to Eash.
The process may seem daunting at first, but it cuts delivery time for customers, promotes business within the local community, and increases the safety of base patrons.
"For security forces, customer service means we keep the base populace safe," said Boyajian. "If your pizza gets to your house while it's still hot, but is delivered by a terrorist, we've failed our primary mission."
For more information or to register for the program, call 882-3923.
Article by Jasmine Porterfield, Team Eglin Public Affairs
Photo (above): The 96th Security Forces Squadron has new procedures allowing fast food delivery vendors to apply for security forces sponsorship, streamlining take-out deliveries on base. Passes are authorized for delivery services only, and must be renewed every 30 days. The process cuts delivery time for customers, promotes business within the local community, and increases the safety of base patrons. (U.S. Air Force Photo/Airman Anthony Jennings)