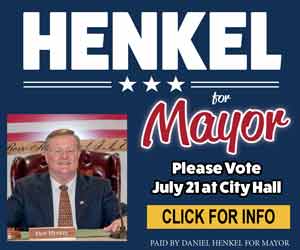 The NWF State College Fine & Performing Arts Division proudly presents Monty Python's SPAMALOT – a new musical lovingly ripped off from the motion picture Monty Python and the Holy Grail – with public performances on July 16, 17, 18 and 19 at 7:30 p.m. nightly. Open Auditions are Saturday, May 3 with sign in at 9:00 a.m. and auditions will begin promptly at 9:30 a.m., with a full ensemble vocal warm up.
Those auditioning should prepare a 90 second audition package consisting of a comedic monologue – English and/or French dialect recommended – and 16 bars of a song that best shows off your range. Your sheet music, in the correct key, must be prepared in a binder for the accompanist provided. If you wish to bring your own accompanist, feel free to do so. NOTE: Please do not use a song from SPAMALOT.
All those auditioning will remain in the theater and be called to the mainstage one by one to perform his/her package. Callbacks for SPAMALOT will be the same afternoon (May 3) beginning at 1:00 p.m. The callback will consist of the dance portion of the audition plus some additional singing and acting.
The cast for SPAMALOT will consist of 20 people; 13 men and 7 women. Those auditioning must be at least 16 years of age or older to audition.
The rehearsal schedule for those chosen to appear in the musical comedy will be May 7 to July 14. For a complete rehearsal schedule or questions about the audition, contact the show's director Joe Taylor, NWF State College dance professor at (850) 729—6036 or by email to taylorj@nwfsc.edu.