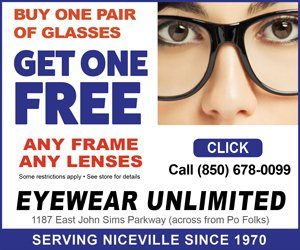 Northwest Florida State College will host Computer Tech 2016 on Saturday, Jan. 30, from 8 a.m. to 4 p.m. in the Student Services Center on the Niceville Campus. The event, offered through the Personal Enrichment program of the college's Professional and Continuing Education Department, is free and open to the public. The theme for Computer Tech 2016 is "Never Stop Learning."
The annual Computer Tech event, now in its 10th year, brings together IT users and computer enthusiasts, from novice to expert, to learn about the latest technology and how to use different computer software programs and hardware devices. The event features more than 40 workshops on a variety of Microsoft, Apple, Linux computer and technology topics. The highlight of Computer Tech 2016 is the 10 different security workshops for home and business.
Randall Brazelton, PMP, a program manager for Evolve, Tyonek Native Corporation, managing DOD contracts for the development and instruction in cyber security, will deliver the keynote address at 8 a.m. titled "Cyber Security for Home and Business."
To preregister and to view the schedule of events, visit the website of the Northwest Florida Association of Computer User Groups at www.nwfacug.org. For more information, call Carl Lofstrom of NWFACUG at 850-586-0603.