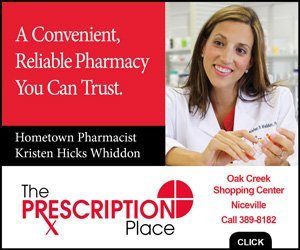 Save the date and get your tickets fast for the much anticipated Hunter Phelps concert on October 20, 2016, 7:00 pm in the amphitheater at the Mattie Kelly Fine & Performing Arts Center, Northwest Florida State College, Niceville Campus. CJ Solar will open the show.
The concert is open to the public. Open seating tickets are only $5 in advance and $10 at the gate.
Hunter Phelps was born and raised in Niceville. The Niceville High School Alumni attended the University of Florida in Gainesville after graduation and from there moved to Nashville, Tenn. to break into the country music scene in 2012.
In 2014 following the release of his debut EP he signed a deal with Warner/Chappell Music and hit songwriter Ashley Gorley's Tape Room Music. Hunter Phelps returned to Niceville in 2014 to play the Boggy Bayou Mullet Festival.
Tickets can be purchased from the college's Mattie Kelly Arts Center Box Office at (850) 729-6000, online at www.MattieKellyArtsCenter.org or in person at the Chamber office located at 1055 E. John Sims Parkway, Niceville.
Concerts-goers are allowed to bring their own lawn chairs, blankets, coolers and food or enjoy concessions from local vendors. Seats are available on a first-come, first-served basis. Pets are not allowed.
For additional information please contact: Tricia Brunson, President & CEO Niceville Valparasio Chamber of Commerce 850.678.2323