Monthly PFLAG Niceville support meetings will be held every second Sunday of the month at 6 pm at Unitarian Universalist Fellowship of the Emerald Coast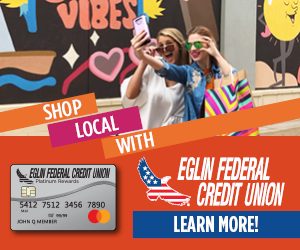 A group of local health-care professionals, educators, clergy, parents, students, and concerned citizens have gathered together to charter PFLAG Niceville, a support group for LGBTQ people and their family and friends, especially serving those in Okaloosa and Walton counties.
Its first support meeting will be Sunday, July 14, 6 pm, at Unitarian Universalist Fellowship of the Emerald Coast, 1295 N. Bayshore Drive, Valparaiso, FL (at the SE corner of John Sims Parkway and Bayshore Drive). Everyone is invited to attend. If you are a member of the LGBTQ community or a family member or friend with a story to share or questions that a peer-support group may be able to answer, you are encouraged to attend.
Monthly PFLAG Niceville support meetings will be held every second Sunday of the month at 6 pm at the UU Fellowship.
It took the local leadership team of 12 people over six months to organize, plan, and file all the legal documents to create their new non-profit PFLAG chapter. But, as Logan Goodson, a health care administrator who lives in Niceville, explained, "It will be worth it for the help it will be able to provide our local community. PFLAG Niceville offers a safe space for those who have been made to feel alienated by their society. You have a home in PFLAG."
"LGBTQ youth are eight times more likely to commit suicide and 120 percent more likely to be homeless than their peers," said Dr. David Simmons, President of PFLAG Niceville, and a Professor of Humanities and Film Studies at Northwest Florida State College.
"PFLAG Niceville is an organization that seeks to heal families, improve mental health, and provide loving support. PFLAG Niceville will not only save lives in our local community; it will help lives to thrive," he said.
PFLAG Niceville can also be a support to families with LGBTQ children who are struggling to know how to support them.
"Family and friends can learn to better communicate and affirm their gay children and friends by interacting through PFLAG Niceville with other family and friends of gay persons," said Rev. Doak M Mansfield of Unitarian Universalist Fellowship
The national organization PFLAG was first started by Jeanne Manford, a mother who wanted to show support to her gay son, Morty, after he was beaten while distributing flyers. After marching beside him in New York's Christopher Street Liberation Day March (the precursor to today's Pride parades) in 1972, several LGBTQ people ran up to Jeanne and begged her to talk with their parents. She decided to begin a support group.
The first formal meeting took place on March 11, 1973, at the Metropolitan-Duane Methodist Church in Greenwich Village (now the Church of the Village). About 20 people attended.
From that small beginning, PFLAG has grown into a respected national organization. Today there are more than 400 chapters throughout the United States and several other countries, comprised of more than 200,000 members and supporters.
PFLAG's Mission Statement is: "Our mission is to build on a foundation of loving families united with LGBTQ people and allies who support one another, and to educate ourselves and our communities to speak up as advocates until all hearts and minds respect, value, and affirm LGBTQ people."
As Misti Schneidewind, a local Nurse Practitioner, artist, and mother of two children (one of whom is part of the gay community) explained, "Members of the LGBTQ+ community need to know they are loved and accepted, that they are awesome, and that they matter. Sometimes finding out who you really are can be a scary process. PFLAG Niceville is a safe place for friends, allies, and members of the LGBTQ+ community to discover who they are without judgment. PFLAG allows you to be you."
For more information, please visit pflagniceville.org.