Niceville High is ranked #42 in the state and #534 in the nation by US News & World Report magazine.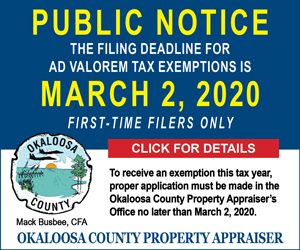 Niceville High School has been ranked among the Top 50 high schools in Florida for 2017 by US News & World Report.
The 2017 Best High Schools in Florida rankings rank Niceville High School 42nd within Florida. There are 894 public high schools in the Sunshine State.
NHS is ranked #534 in the National Rankings and earned a silver medal. The magazine reviewed 28,496 high schools in the US.
Schools are ranked based on their performance on state-required tests and how well they prepare students for college.
The magazine noted that NHS students have the opportunity to take Advanced Placement course work and exams and that the AP participation rate at NHS is 68 percent.
Score Card for NHS:
College Readiness Index 54.7 (out of 100)
AP Tested 68%
AP Passed 74%
Mathematics Proficiency 71%
English Proficiency 78%
Niceville High is one of 13 high schools in Okaloosa County. It has an enrollment of 1,975 and a 21:1 student-Teacher ratio, according to the magazine.
The state's top-ranked school is Pine View School in Osprey. It has a college readiness index of 100. See the complete list here.